Keybase:
Initially, our single top priority is helping to make Zoom even more secure. There are no specific plans for the Keybase app yet. Ultimately Keybase's future is in Zoom's hands, and we'll see where that takes us. Of course, if anything changes about Keybase's availability, our users will get plenty of notice.
This is a very interesting acquisition. Optics-wise, I think it's a win for Zoom. Technical and privacy-minded people who respect Keybase may reconsider Zoom after this acquisition. On the flipside, mainstream consumers will see this headline as "Zoom partners with security company to enhance privacy features" – these are the people who likely didn't care much about Zoom's security flaws in the first place, so reading a headline like this will only make Zoom "even better" in their minds.
This acquisition announcement also comes at somewhat of a key time in terms of Zoom's stock performance. Over the past week and a half, buy pressure on $ZM has been easing up – a clear bearish divergence can be spotted on the 4H chart.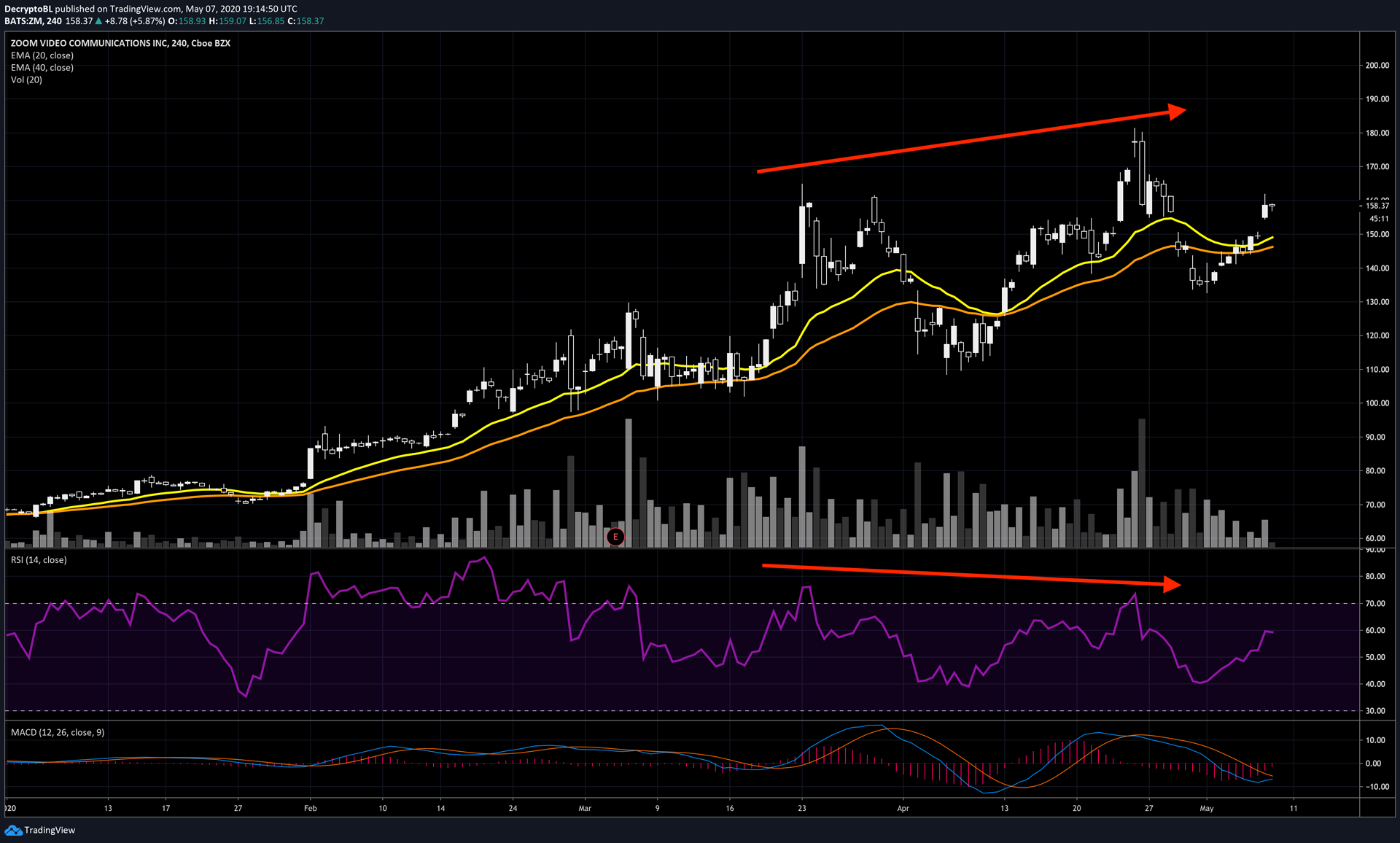 $ZM has undoubtedly been a hot stock since the start of the COVID-19 pandemic – approximately 160% in the green. Now that Zoom has "normalized" around the world, there needs to be another hype cycle to keep the rally going. The acquisition of a company that focuses on Zoom's biggest flaw (security) seems like a "cheap" way to keep the stock rallying.
$ZM is up 6.5% today. Zooming out, I think a short opportunity down to the $105-110 range isn't too far away.