Recently, there's been a lot of speculation around MyID, which is slated for launch in the coming weeks. Specifically, the discussion has been primarily centered around the relationship between KT's PASS and ICONLOOP's MyID. In this post, I'll share my thoughts on the situation. Please note I don't have any sort of insider info about what's to come, so please take this post with a grain of salt – I think my take does make sense though.
First of all, it appears that the MyID app is already live on the Apple App Store and Google Play Store. While the app's name doesn't explicitly say "MyID", the newly updated preview screenshots for the latest version of the app do. The first screenshot on the left reads "From MyID", and the third screenshot has a MyID tab with various nested credentials.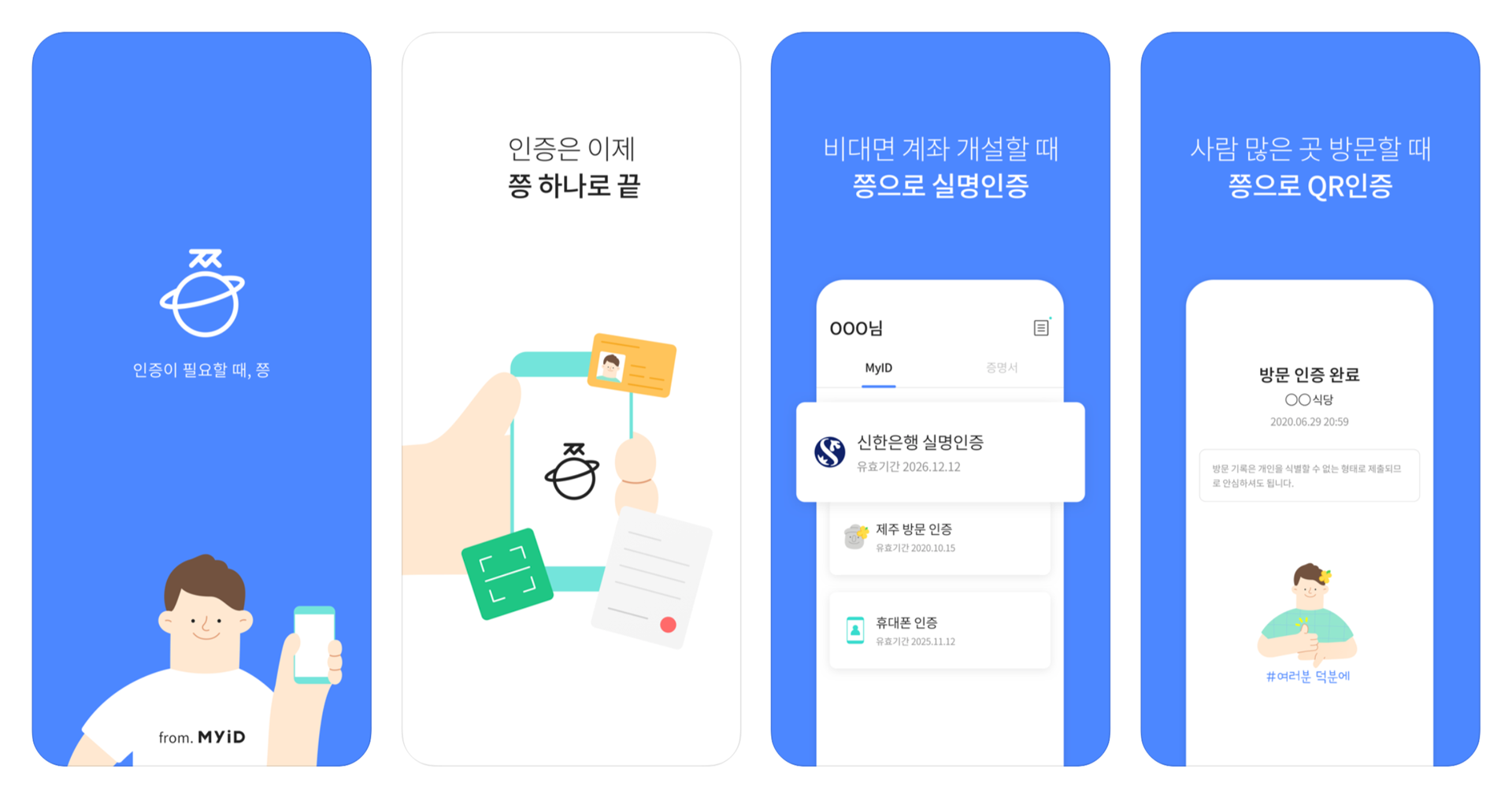 Curiously enough, if you go through the MyID app's (v1.30) setup process, you'll eventually run into a screen that displays the "PASS" logo. In case you didn't know, PASS is a recently-launched app from another DID alliance in South Korea. The companies behind PASS include SK Telecom, KT, and LG U+ – three of the biggest telecommunications companies in South Korea.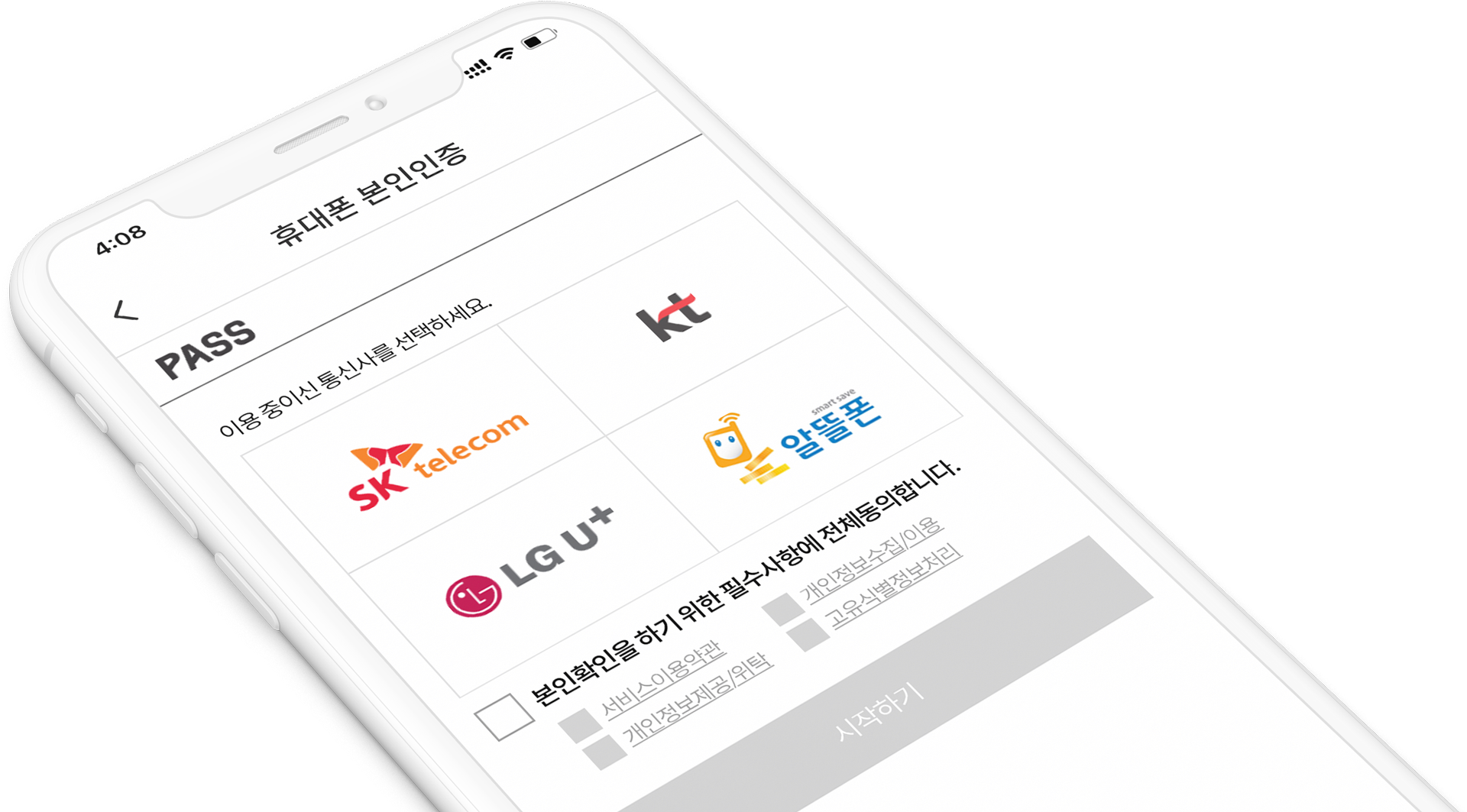 PASS is essentially a smartphone-based driver's license that replaces your physical card. Since its launch back in June, it's already received a significant amount of adoption – more than 3% of South Korean driver's license holders have signed up. Over the past few days, speculation within the ICON community about the relationship between MyID and PASS picked up. On a related note, PASS is also available as a login option for ICONLOOP's broof, which added fuel to the speculation as well.
Fellow P-Rep team ICONVIET shared the tweet below. On the left is a screenshot of the PASS app, and the previously mentioned MyID app from ICONLOOP is shown on the right. As you can see, the two PASS logos are the same – that's clearly visible in the design of the "A".
Here are my thoughts.
The PASS app's branding color is very similar to ICONLOOP's green. I'm 99% sure this is just a coincidence. If you go to KT's website, you can see this particular shade of green being used everywhere. In other words, the branding is not a nod to ICONLOOP.
There is no secret partnership between PASS and MyID. At this time, PASS is simply a driver's license replacement. ICONLOOP's MyID is much, much more. MyID is designed to be an overarching and high-grade identity product – it's the only DID that's approved by Korea's FSC. If I understand correctly, MyID will allow a user to combine multiple separate identification methods, PASS-included, into a single all-in-one solution. With this in mind, having PASS as an identification method that can be added in MyID makes perfect sense. After all, it's just a driver's license replacement.
PASS is not some public marketing front for MyID. It's a completely separate product managed by the country's top telecommunications companies. The telecom giants are involved because the service ties a single driver's license to a single smartphone and phone number. The only entities that possess the necessary data and regulatory pull to make something like PASS happen are telecom giants.
The steady adoption of PASS makes me super bullish on MyID. It's clear that South Korea is moving at light speed when it comes to integrating blockchain into society. I think 2021 will be a huge year for MyID and related ICON public chain products like broof and VisitMe.
What are your thoughts on MyID and PASS? Did I get it right, or is there more to the story? Let me know on Twitter or send me an email!