As requested, here is the epic tale recounting the three adventurous months I spent in Xishuangbanna, China in 2015. There's a lot to tell, so this series will be split up into a few parts. Here is the first part.
In a previous post, I wrote about going to Las Vegas to meet Michael Brennan, the composer of Dai Show. After two weeks experimenting with music software in Las Vegas, it was time to make the trip over to Xishuangbanna – easier said than done. It turns out when you're trying to get from America to a jungle in the middle of China, there are a lot of layovers. I went back and forth on the route with Dragone, the production company.
Eventually, we decided on the following route.
Las Vegas
Los Angeles
Hong Kong
Shanghai
Xishuangbanna
A Stop in Hong Kong
I have a lot of thoughts about Hong Kong, and I'll share more of those later on in this 100 day blogging challenge. I was born in Hong Kong, and spent the first five years of my life there. I never got to know my homeland that well, but I enjoy visiting whenever I can. With all the recent political issues between Hong Kong and China, looking at my old photos from Hong Kong always makes me sad.
I love Hong Kong. Even though I haven't lived there longterm, I always feel at home when I'm there. I haven't visited since the political demonstration, and I think it's partly due to me being afraid of confronting the reality that my homeland has been politically comandeered by China. I know it was bound to happen someday, but it wasn't supposed to happen so soon.
For me, the saddest part is that Baby J will come of age in a world where Hong Kong won't be the Hong Kong I knew and loved. Yeah, that's really sad.
Anyway, I'll opine about Hong Kong more in the future.
On this trip, I flew through Hong Kong for two reasons.
I wanted to visit my family and eat Hong Kong food.
My favorite airline back then was Cathay Pacific.
I don't have many photos from this particular visit to Hong Kong – probably because I was only there for a 36 hour layover. My brother was actually in Hong Kong for an internship, so I met up with him and my friend Arun for some drinks next to Victoria Harbour. Man, seeing those neon lights and the ferry boats makes me super emotional – quintessential Hong Kong.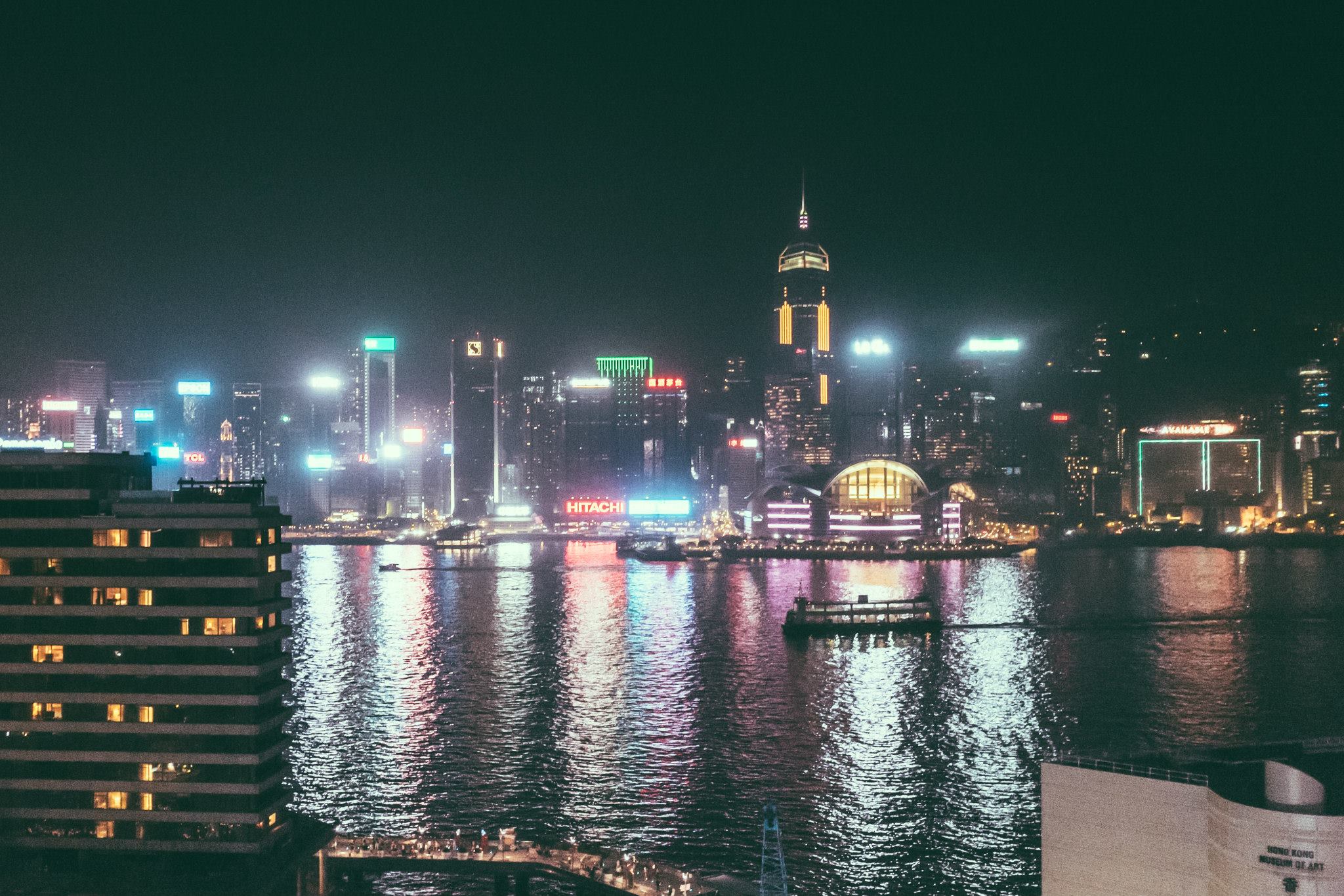 A Nightmare in Shanghai
After a quick stop in Hong Kong, I was off to Shanghai to meet up with my assistant Tom before going to Xishuangbanna. I met Tom at a theatre in Connecticut, where we immediately became great friends. He's super smart when it comes to music technology and he speaks Mandarin Chinese, so I asked him to come to Xishuangbanna with me to work on Dai Show. The flight to Shanghai was smooth, but the events that ensued afterward were not.
Let's get one thing straight. China's CCP destroyed Hong Kong, but I don't hate Chinese people because most of them have nothing to do with the communist party. With that said, I don't really like traveling to major Chinese cities because the traffic and pollution levels are just too much to handle for someone like me – I have a mild case of sound-to-color synesthesia, so noise is exhausting for me.
So, now you're probably wondering why I stopped in Shanghai if I don't like noise. Well, I hate the idea of going to a Chinese jungle without a Mandarin speaker – especially after my colleague told me he arrived in Xishuangbanna in the middle of the night and the hotel driver was nowhere to be found.
I was in Shanghai for less than 24 hours, so I didn't get to see too much. After a short rest at Tom's house, we went to Tian Zi Fang for dinner and drinks.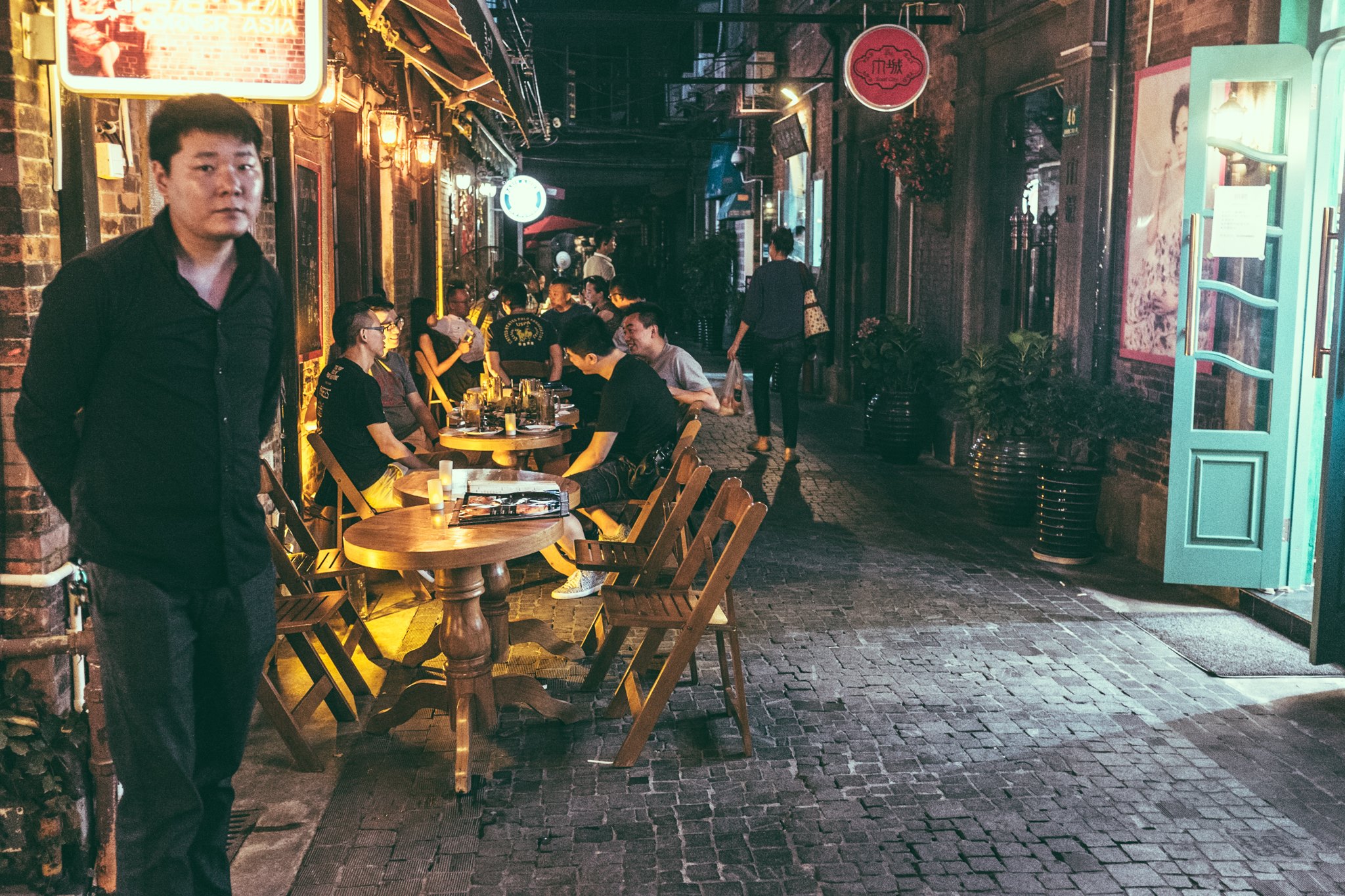 During dinner, I somehow got roped into drinking some mysterious Chinese rice wine. I have near-zero tolerance for alcohol, so I got wasted pretty quickly – not a good idea considering I had a flight the following morning at 7 a.m. After dinner, we went home, relaxed, and rested for our flight.
Just kidding.
Instead of going home like responsible adults, we went somewhere else for more partying. I don't remember much from that night, but I do recall getting home around 2 a.m. I also remember Tom's girlfriend throwing up on the street, and then sleeping on the cold marble floor near the front door because she was too tired to go up the stairs. I think I got a good half hour of sleep that night.
Around 4:30 a.m., I went to the airport with Tom – we were both super hungover. Everything went pretty smoothly until the security line. After scanning my backpack a few times, a security guard took me to an unmarked room. Inside, there were a few other guards, and they started questioning me about my the items in my backpack. I had no idea what they were saying, so I just kept repeating "computer" and "hard drive".
After a little while, Tom came in and explained that we were music professionals working on a show in Xishuangbanna. After that, the guards apologized and let us go. Apparently they were curious as to why I had over a dozen industrial-grade hard drives in my backpack.
The rest of the day sucked. Chinese airspace is famous for congestion, and Chinese airports are famous for delays. Our 7 a.m. flight ended up departing at 6 p.m. That day was by far the worst airport experience I've ever had – massive hangover in an overcrowded airport with no comfortable place to rest. Anyway, our flight eventually took off, but not until 9 p.m.
We arrived in Xishuangbanna in the middle of the night…
…and our driver was nowhere to be found.
Stay tuned.