The SEC's Division of Enforcement released its annual report last week. The comprehensive 45-page document covers a variety of topics including cryptocurrencies and ICOs. On page 15 of the report, the SEC outlines a few "noteworthy enforcement actions," one of which pertains to a blockchain project called Titanium that was charged with ICO fraud.
Details regarding the nature of Titanium's civil lawsuit can be found here. At the moment, the SEC's investigation into Titanium is still ongoing, but a preliminary injunction was obtained based on the following complaint.
Titanium President Michael Alan Stollery, a/k/a Michael Stollaire, lied about business relationships with the Federal Reserve and dozens of well-known firms, including PayPal, Verizon, Boeing, and The Walt Disney Company. The complaint alleged that Titanium's website contained fabricated testimonials from corporate customers and that Stollaire publicly — and fraudulently — claimed to have relationships with numerous corporate clients. The complaint alleged that Stollaire promoted the ICO through videos and social media and compared it to investing in "Intel or Google."
Substratum's Similarities with Titanium
Like Titanium, Substratum also lied about business relationships and clients. Thanks to the magic of the Internet, we can go back in time to take a look at Substratum's pre-ICO website. As you can see, the website lists Apple, Facebook, HP, Disney, the NBA, OpenStack, and Kodak as "current and past clients" of Substratum.
Substratum's fake "current & past clients".
Substratum does not have business relationships with any of these companies. How do we know? These world-class businesses don't need anything from Substratum because Substratum doesn't have anything to offer. Furthermore, Substratum's redesigned post-ICO website does not display these clients anywhere. Now, ask yourself why a crypto project looking to raise millions of dollars in an ICO would claim to have Apple and Facebook as clients, but then proceed to remove all traces of these partnerships after a successful ICO. There is only one answer, and it's a simple one. Substratum knowingly advertised these fake clients to generate ICO hype targeted towards novice investors. 2017 was an absolutely insane year for ICOs, and I can totally see how an inexperienced investor could stumble upon Substratum's website and think, "Wow, these guys are already working with Disney and Apple. What a great investment!"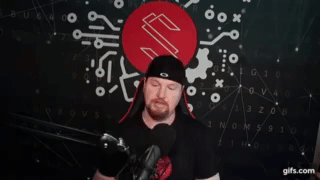 The story doesn't end there because it turns out there is some sort of connection between Substratum's CEO Justin Tabb and a few of these companies. Prior to founding Substratum and potentially committing securities fraud, Justin Tabb worked at a company called OverridePro, and the following statement can be found on their LinkedIn page.
overridePRO was founded in 2004 with the simple goal of delivering the absolute best digital solutions available anywhere. The initial range of services offered was narrow, covering only Graphic/Web Design and Web Development; however, with a focus on quality and customer service our client base quickly grew and with it our wheelhouse of services quickly grew as well. Over 8 years later we have been blessed to work with some of the most well known companies in the world including Apple, Disney, Eastman-Kodak, Hewlett-Packard, the National Basketball Association and many more. For those clients we have delivered everything from Complex Global Web Applications to Theme Park Attractions and everything in between.
See what happened here? Justin Tabb knowingly advertised clients of OverridePro (a completely independent and unaffiliated company) on Substratum's website. If you're a SUB holder, you're probably thinking, "Why is this a big deal? Justin worked with those companies in the past, so what's the problem with listing the companies on Substratum's website?" Substratum and OverridePro are independent companies without a subsidiary-parent relationship. When Justin Tabb steps inside Substratum's office to work on displaying business partnerships on Substratum's website, he should do so as Substratum's CEO — not as Substratum's CEO who uses previous work experience to generate hype in the present.
Ask yourself what you would do if you were in Justin Tabb's position pre-ICO. In the past, I've worked with a few large corporations including Disney, Dragone, and Wynn Las Vegas. If I were to form a company and start an ICO today, referring to those corporations as current or past clients makes zero sense. Why? Because the company I just formed has nothing to do with Disney, Dragone, and Wynn Las Vegas. Justifications aside, what Justin Tabb and Substratum did can be distilled into three simple points.
Substratum advertised fake business relationships with Apple, Facebook, HP, Disney, the NBA, OpenStack, and Kodak on the front page of their website.
Substratum continued advertising these fake clients throughout their ICO process to create a fraudulent image of legitimacy for unsuspecting investors.
Substratum removed these fake clients following a successful ICO.
#1 and #2 are important, but I think #3 is the action that reveals Substratum's underlying motivations.  If these business partnerships were real, there is no good reason to remove them following a successful ICO. As we all know, crypto is a hugely stigmatized industry at the moment, so any affiliation with well-established companies like Apple and Facebook add a layer of legitimacy to a project.
Partnerships of this caliber are useful tools for generating coverage in mainstream media outlets. Examples of other projects using this tactic include Ripple's partnership with SBI Holdings, ICON's partnership with LINE, and Stellar's partnership with IBM. The fact that Substratum removed all traces of these partnerships post-ICO suggests they were able to achieve their intended goal of taking advantage of inexperienced investors with false information. At the end of the day, Substratum's fraudulent behavior is identical to Titanium's false partnership claims.
Substratum & Price Manipulation
Wow, that was a lot of information and justification. In conclusion, I just want to share a few quotes from Substratum CEO Justin Tabb that can arguably be classified as insider price manipulation.
In Substratum's Telegram group, Tabb gives price predictions for SUB.
100x. $30. That's my personal projection.
In a "token burn" video, Tabb talks about how he will raise the value of SUB.
Hey everybody, Justin here from Substratum and we're just here for token burn part number one. We're gonna burn 60 million tokens tonight, which is gonna help raise the value of your guys' tokens…
In another video discussing SUB allocation, Tabb gives SUB-related financial advice to potential investors.
Everything that's in the main account that's not used or budgeted will be burned and will be locked forever and will never be used. So that should really be an incentive to get in now. We're doing real well so if you're an investor looking to get in, now, at least in my opinion, is the time. I am biased though, so take that for what it's worth.
In this tweet, Tabb blatantly gives financial advice by suggesting his followers to "buy and HODL" SUB.
People get so caught up in the 5-60 minute chart. Checkout the 1 week $SUB chart… pure parabolic, crazy time we are in with #crypto right now. Buy and #HODL
In this tweet, Tabb refers to his own token as "undervalued" following a "coin burn".
@SubstratumNet with 50% gains since yesterday rejoins the top 100 on @CoinMarketCap, undervalued since the last Coin Burn was removed from Circulating Supply & one of the most profitable ICOs of 2017 #substratum #sub $sub #netneutrality #SaveNetNeutrality #altcoin #bitcoin
In this tweet, Tabb claims SUB is beating his own projections (as CEO of the company).
@SubstratumNet even beating my projections, 4 hr chart looks beautiful, 15 minute chart shows the details #substratum #sub $sub #netneutrality #SaveNetNeutrality #censorship #web #freedom #internet
In this tweet, Tabb reveals a screenshot of what is presumably his Binance order history. The screenshot displays a number of SUB buy orders.
If anyone is curious how confident I am in $SUB being a founder and all you can see the proof here #substratum #sub #buysub #cryptocurrency #altcoin #SaveNetNeurality #NetNeutraility #bitcoin #btc
In this tweet, Tabb reveals his dog, Zoe, is asking his followers why they aren't buying SUB. Since dogs are not intelligent enough to talk about buying and selling cryptocurrencies, we can conclude this financial advice is coming from Tabb himself.
Zoe says, #Substratum is consolidating and finding support through this BTC drama & you aren't buying? #sub #cryptocurrency $sub #blockchain
With all of this in mind, the elephant in the room remains.
Did Substratum commit securities fraud?