Over the past few months, I've been contemplating purchasing a new camera. I've been a Fujifilm shooter for a long time - X100, X-Pro1, X100S, and X-Pro2. I like my X-Pro2, but my life is currently in somewhat of a transition phase. Since the birth of my baby last year, I've been trying hard to declutter all aspects of my life in an effort to maintain my mental sanity. Part of this process involves getting rid of photography gear I like, and finding a single fixed-lens camera that I love. Long story short, after Fujifilm's underwhelming X100V announcement, I decided to pick up the Leica Q2 instead. Here are my first impressions.
Packaging & Build Quality
The Leica Q2 is technically my second Leica camera. I briefly owned a mint-condition M2-R in the past, but had to sell it due to some unexpected financial issues at the time. I hope to get back into shooting film someday in the future when my baby is a little older. Since I have some previous experience with Leica cameras, I expected high-end packaging when unboxing my Q2.
After opening the sturdy exterior box, I was underwhelmed with the interior packaging. The technical design of the packaging was nice – I really liked the drawser-inspired design for the camera accessories. However, the packaging material was subpar for a $4,250 digital camera. I think Leica can learn a few things from Apple in the packaging department.
I'm not trying to trash Leica here. Perhaps the Q2 packaging was designed to be environmentally friendly, which I am totally in support of. At the end of the day, packaging is just packaging, and it doesn't determine how well a camera performs. With that out of the way, let's talk about the Leica Q2's build quality.
Stunning. The Q2's build quality is stunning. When I first picked up a Fujifilm X-Pro2, I recall being impressed by the build quality. Now I feel silly because the Leica Q2 is in a completely different league. The Q2 feels great and looks beautiful – I have absolutely zero complaints.
Photography with the Leica Q2
After updating my Leica Q2's firmware to v2.0, I took a walk around my neighborhood to test it out. I was impressed with the Q2's intuitiveness. I didn't read a single page in the manual before leaving my house, but I was still able to figure out how to use the camera.
A few initial thoughts…
The manual focus on the f/1.7 Summilux lens feels really nice.
Autofocus is great for the kind of photography I enjoy – street and family.
The EVF is nice, and I didn't notice any lag so far.
Selecting an autofocus point with the touchscreen is super useful.
The 47 megapixel sensor is insane - so much detail.
This was the first photo I took with the Leica Q2. It's nothing special, really. I was leaving Itsuki Coffee Roastery in Higashi-Nakano, and saw the train passing by. By the way, if you're into pixel-peeping, feel free to click on any image to see the full-resolution version. However, please note I am not responsible for your cellular data bill if you choose to view full-resolution images on mobile.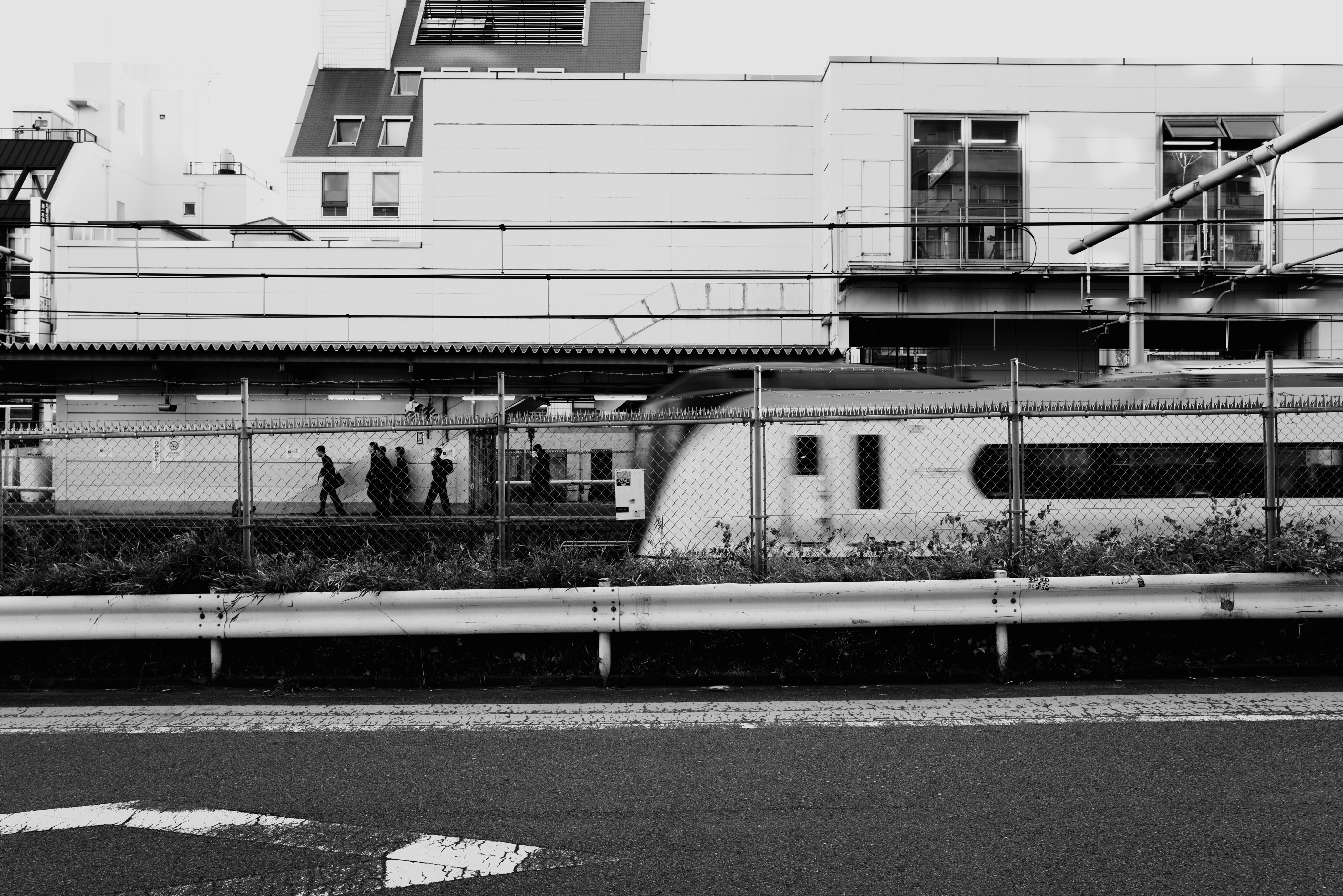 Kids are very difficult to photograph. They're always moving around, and their facial expressions change at a rate that adults cannot comprehend. Capturing the decisive moment (cringe term) can often be attributed to luck, though some photographers call it "skill". For me, photographing Baby J is always about luck.
Here are a few photos of Baby J hanging out at the playground.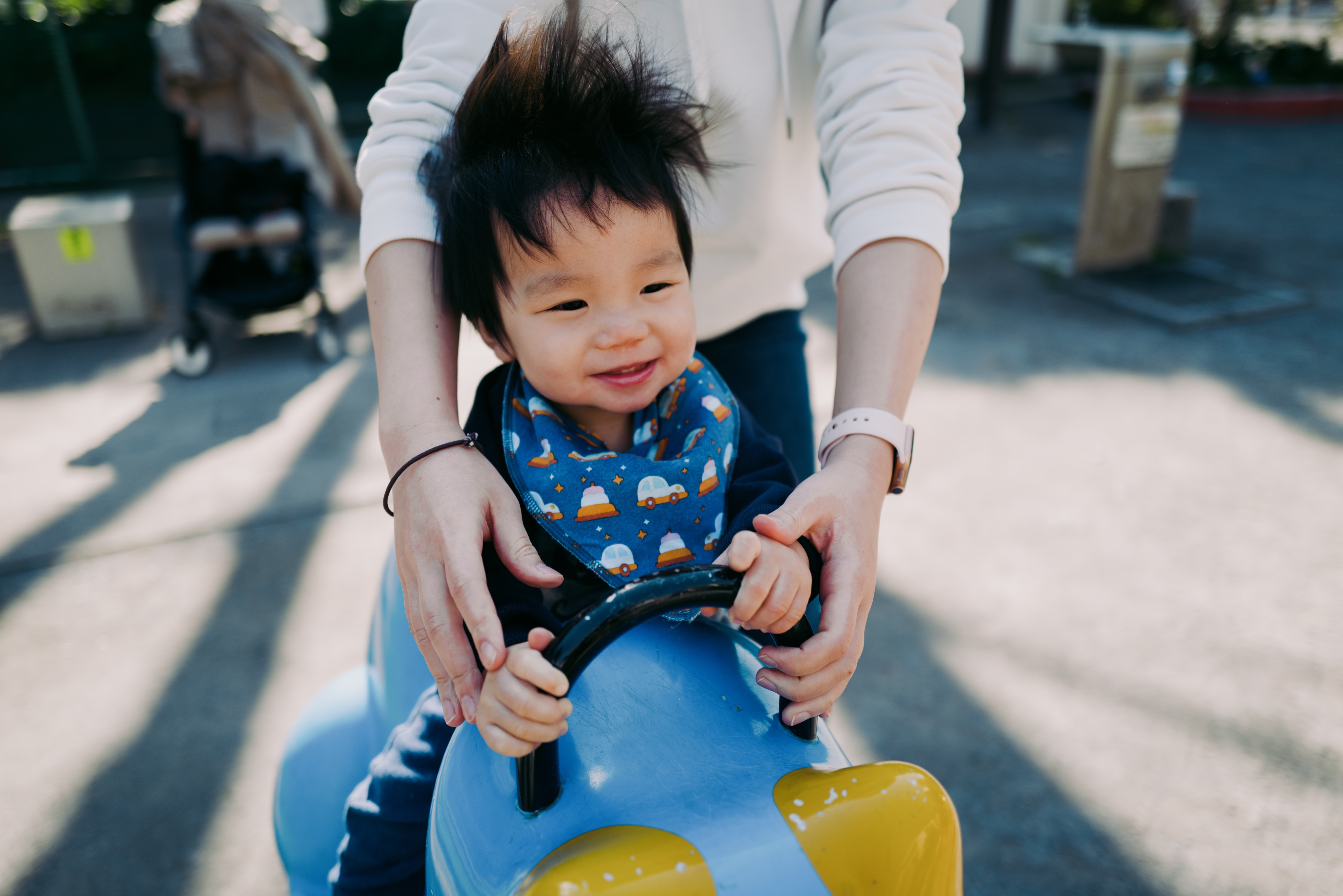 I enjoy taking portraits of family and friends. Previously, my "portrait lens" was a Fujinon XF56 mm f/1.2 – a seriously gorgeous piece of kit. The Leica 28 mm f/1.7 is on the opposite of the spectrum in terms of focal length, and I wasn't sure how well it would work as a portrait lens.
On the way to the park, I snapped a few portraits of my wife. I was surprised by how close I had to get to get the right composition. The result was stunning, and I really enjoy the raw and close-up feel of 28 mm. It's like the photo is a glimpse into the subject's personal bubble – something that can't be achieved on telephoto lenses due to the physical distance from the subject.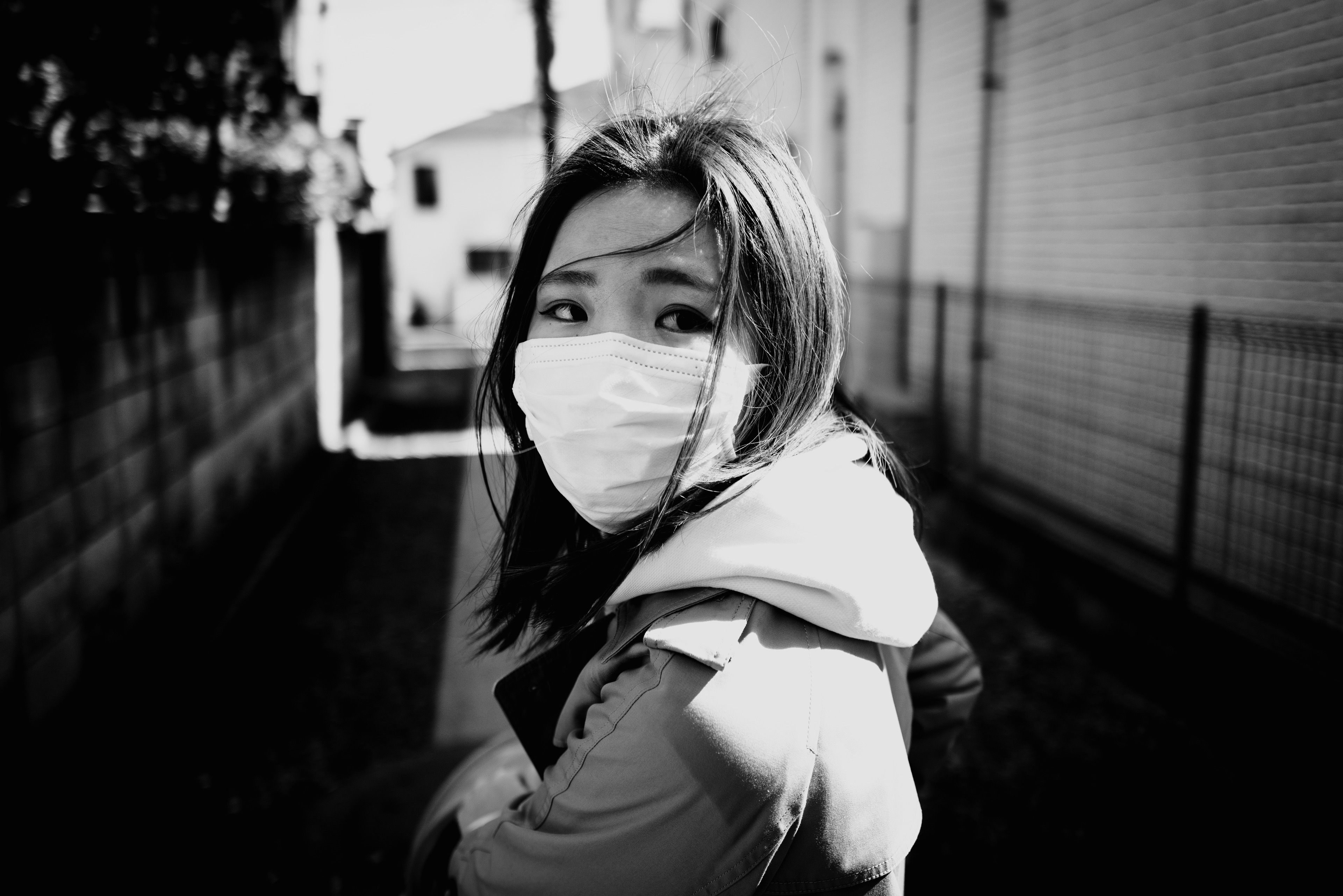 Finally, here are two random street scenes. My wife saw the soccer ball down in the river. Something about the river drying up and the lost soccer ball makes for a very moody photo. As for the second image, photographing bicyles is an undocumented rule of street photography in Japan.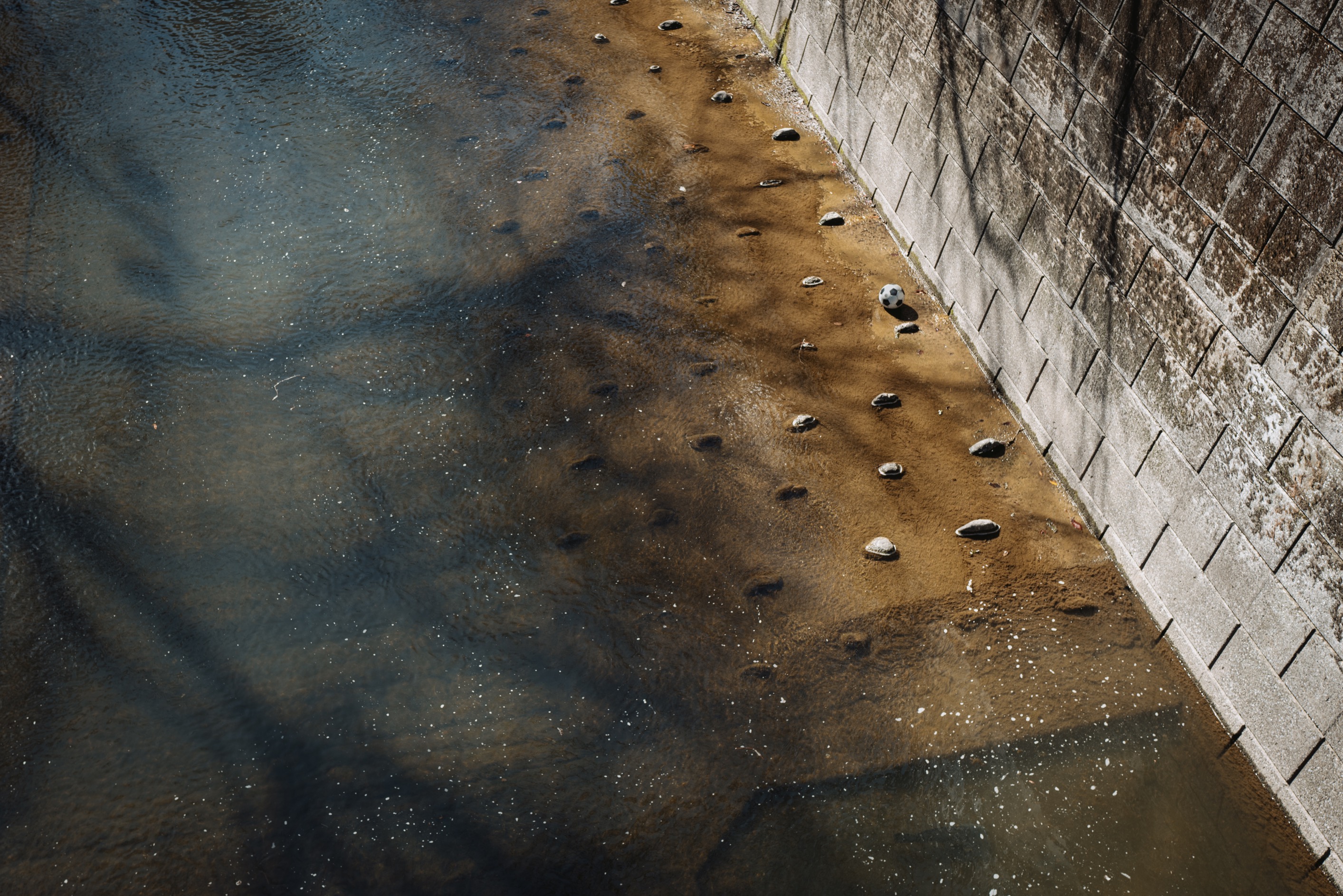 Overall, I am very happy with the Q2. It's an incredible Leica full frame compact camera, and I love the idea of committing to a single camera for an extended duration of time. Sadly, I had to cancel some upcoming trips to Seoul and Budapest due to the COVID-19 virus – it would've been awesome to photograph those two cities with the Q2. With that said, I look forward to sharing more thoughts and images over the coming months. If you have any questions or comments about the Leica Q2, feel free to reach out on Instagram or Twitter.