The mobile version of ICONex for Android is now officially open. You can download the Android version of ICONex through Google Play.
You can store and manage your ICX and ETH just as you do on the chrome extension wallet. The mobile version of ICONex will make it easier for you to access your wallet whenever and wherever you are as long as you have your mobile phone. We apologize to those using iOS, as it will take some more time for the mobile version of ICONex for iOS to be launched. We don't have an exact date for the iOS release, but we are doing our best to speed up the process. The launch of ICONex for iOS will be announced as soon as the date is finalized.
The ICONex mobile wallet is capable of holding ICX mainnet tokens, Ether, and all ERC-20 tokens. I love how slick the Chrome extension wallet looks, and I'm glad ICON used the same design philosophy for the mobile version wallet. In my opinion, ICONex happens to be the best looking ETH/ERC-20 mobile wallet as well. Good job, ICON!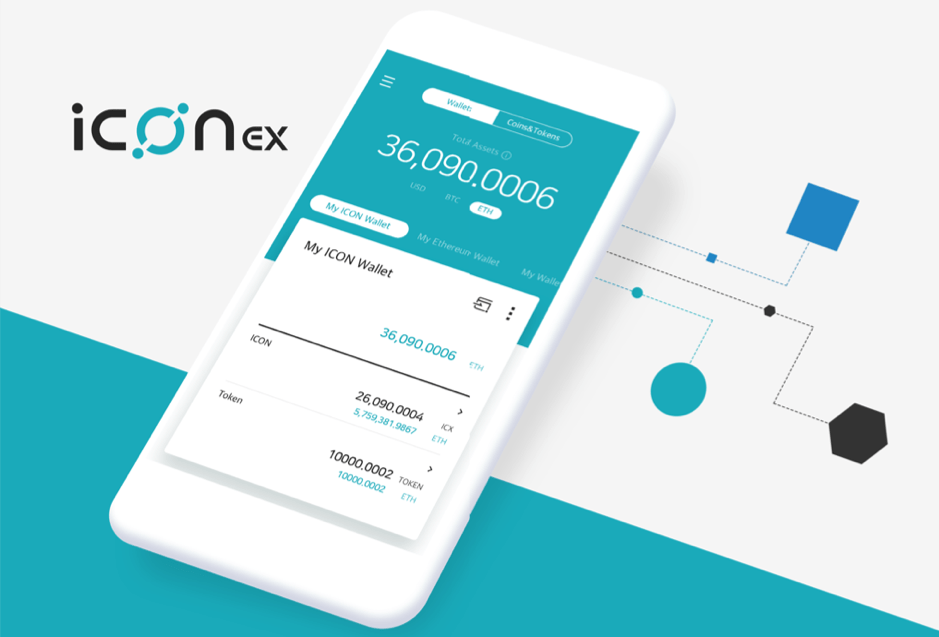 I can't speak about the mobile wallet's UX at the moment because I don't have an Android device to play around with. I hope the iOS version will be released soon, but I doubt that will be the case. My guess is the current development version of the iOS wallet didn't pass Apple's App Store guidelines, and ICON will have to implement some significant workarounds. If ICON expected a short 1-2 week delay, there's no reason to release the Android version first, so I bet Apple users will be waiting around for much longer. On the contrary, I could be completely wrong and the iOS version could appear on the App Store tomorrow.
If you're an Android user, you can download the ICONex mobile wallet on the Google Play Store. Be sure to read the official manual before using the wallet. You don't want to awkwardly lose all your crypto by accident.