Pianoteq 6 is MODARTT's latest version of their modeled piano VST plugin. It offers stunning and unmatched playability and responsiveness. With it's improved acoustic modeling engine, Pianoteq 6 has evolved into a virtual instrument that doesn't feel or sound so virtual anymore.
An Improved Physical Modeling Engine
After three years of research, MODARTT has made a huge improvement on Pianoteq's acoustic modeling engine. Sonic realism and responsiveness has been refined on all of Pianoteq's instruments — acoustic pianos, electric pianos, historical instruments, and chromatic percussion.
Steinway & Sons
The Model D physical model in Pianoteq 6 is officially authorized by Steinway & Sons. I'm not sure if there was an actual collaboration to refine the modeling algorithm, but it's a cool partnership in terms of branding. As a result, Pianoteq 6's interface now displays a Steinway & Sons logo.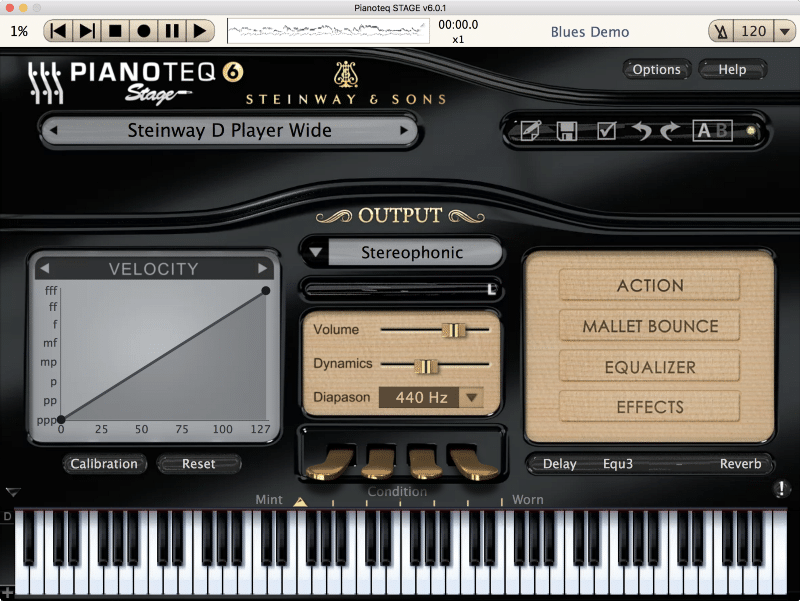 VST3 Format & ARM Architecture
Pianoteq 6 is now a VST3 compatible plugin. MODARTT also added ARM architecture, which means you can theoretically run Pianoteq 6 on a Raspberry Pi 3. I'm looking forward to seeing some DIY piano modules.
Since Apple's iPhones and iPads also use ARM-based chips, I wonder if there's an iOS version of Pianoteq in the works…
Other Improvements
Pianoteq 6 ships with a number of other improvements including advanced microtuning tools, MIDI playback and archive support, improved MIDI mapping, and FLAC and MP3 audio export.
Using Pianoteq 6
I had a love-hate relationship with Pianoteq 5. It was by far the most responsive piano VST I've ever tried, and I loved the experience of playing music with it. It was the only VST that felt like a real organic instrument. The only thing I hated about it was the sound. Pianoteq's sonic quality was, for lack of a better term, plasticky. It didn't sound like an acoustic piano.
I actually had no idea Pianoteq 6 was released until a friend told me about it two weeks ago. After seeing it was only a €29 upgrade from Pianoteq 5 Stage to Pianoteq 6 Stage, I immediately bought it. Thank you to MODARTT for making the upgrade process so affordable!
The Interface
If you've used Pianoteq in the past, version 6 should look pretty familiar.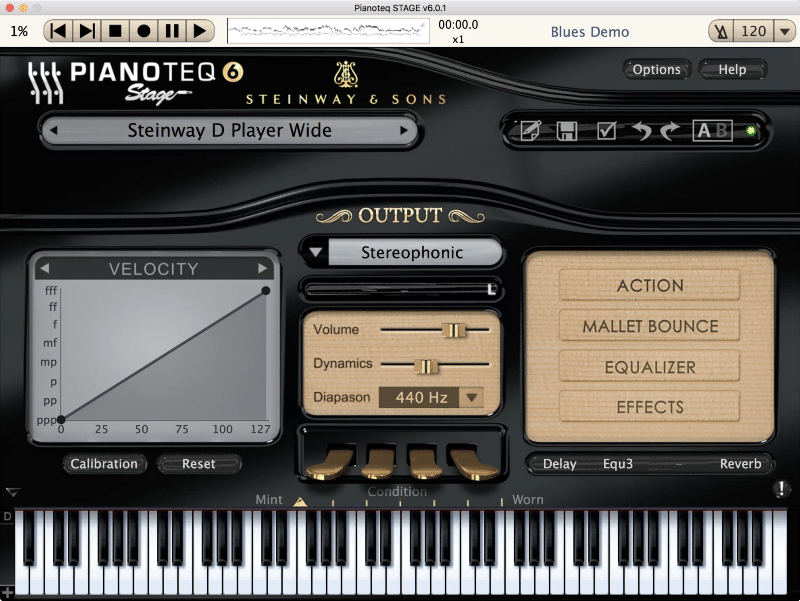 At the top of the interface, there's a dialog box to select a preset FXP. I currently have the "Steinway D Player Wide" FXP loaded. To the left of the preset selector, there are icons for the preset management window, save function, parameter freeze function, undo/redo function, and A/B selectors.
In the middle of the interface, there is a velocity scaler with a calibration feature. Before you use this feature, make sure your MIDI keyboard controller doesn't have a preset curve for Pianoteq. For example, the Kawai VPC1 ships with assignable preset velocity curves tailored to various piano VSTs.
Pianoteq 6 can be monitored in stereo, mono, or binaural. In most cases, you'll want to use stereo, though the binaural setting is fun to try if you're using a nice pair of headphones. Below, there are settings for volume, dynamics (velocity sensitivity), and global instrument tuning.
To the right of the interface, there are buttons to access the Action, Mallet Bounce, Equalizer, and Effects menus.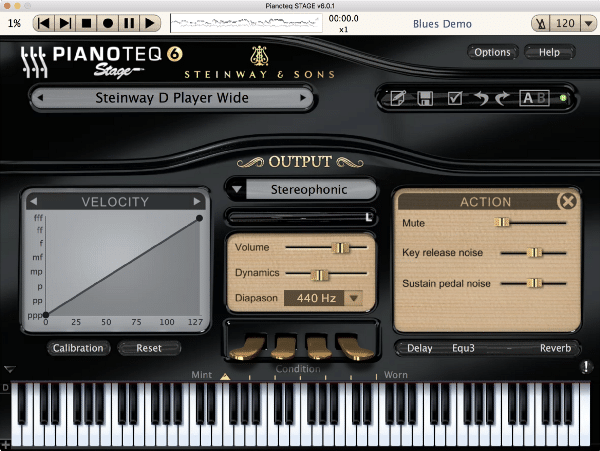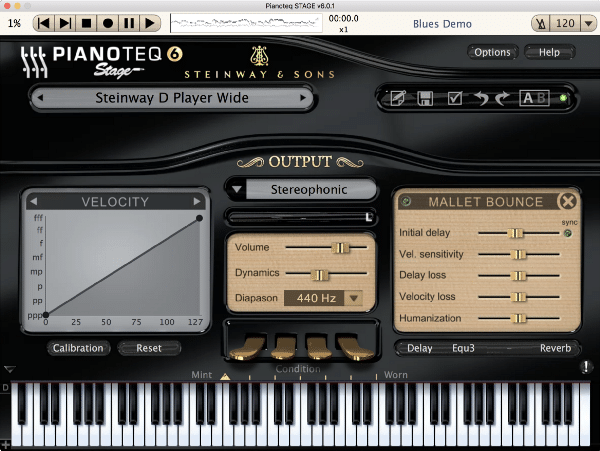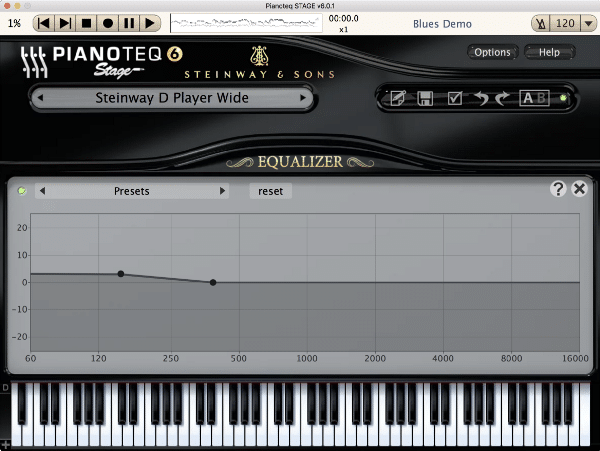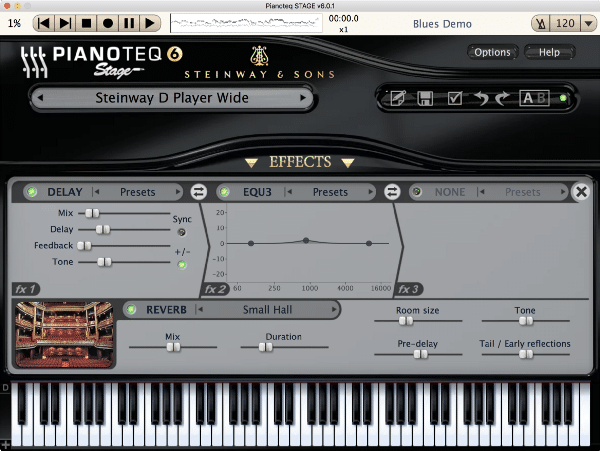 At the bottom of the interface, there's an age slider along with a visual keyboard and pedals — una corda, harmonic, sostenuto, and sustain.
The Options Menu
Pianoteq 6 has a pretty extensive options menu.
The Devices tab allows you to specify MIDI inputs, audio outputs, sample rate, and buffer size. The MIDI tab is where you can make global mappings for pedals and other controllers. Here, you can also specify Pianoteq's MIDI listen channel, as well as global transposition for the instrument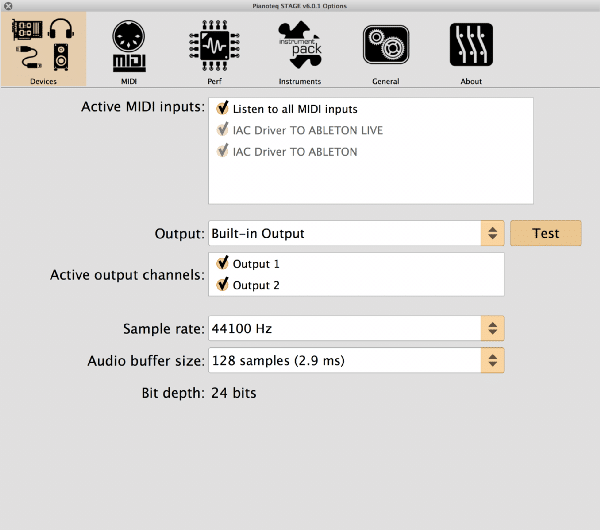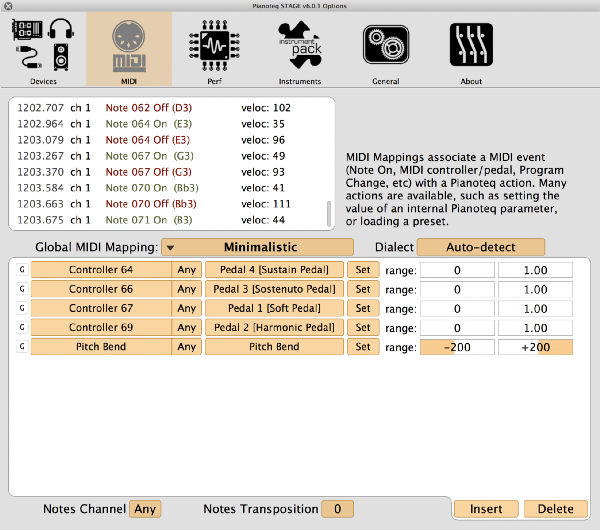 In the Performance tab, you can enable multicore rendering support and CPU overload detection. Changes to maximum polyphony can also be made in this tab. Lastly, the Instruments tab is where you can view and install PTQ instrument pack files.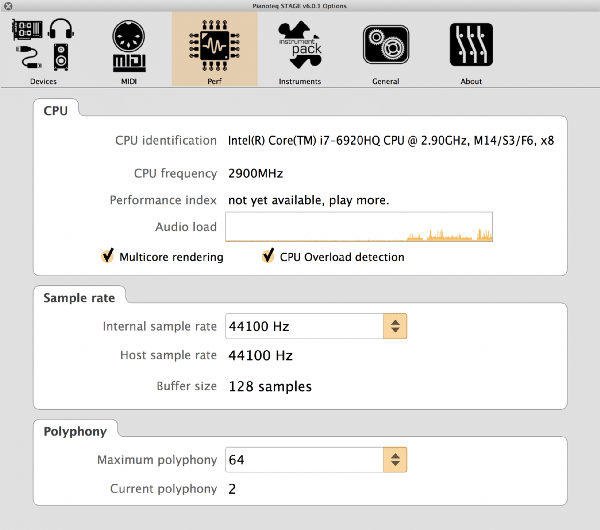 Playing Pianoteq 6
There's honestly really not much to say here. When coupled with a high quality MIDI keyboard controller like the Kawai VPC1, Pianoteq 6 is an absolute joy to play. No other piano VST on the market feels more real.
With it's improved sound quality, Pianoteq 6 is now my go-to piano VST for practicing and classical recording. Check out the audio demos below!
Recommended Gear for Pianoteq 6
MIDI Keyboard Controller
You'll need a high quality MIDI keyboard controller to fully enjoy the Pianoteq 6 experience. I highly recommend the Kawai VPC1.

Monitoring
While you can use your computer's built-in sound card, a dedicated audio interface will provide a superior sonic experience. If you're looking for a monitoring device without inputs, I recommend the Grace Design m900, a DAC and amp combo featuring high quality conversion chips and two high powered headphone amplifiers.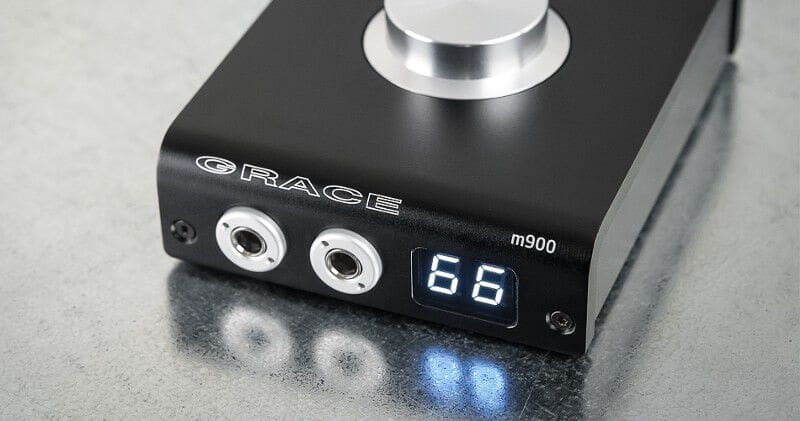 If you prefer a traditional audio interface, I recommend looking at the Zoom UAC-2, a two input/output USB bus-powered device.

Headphones
You'll need a nice pair of headphones to enjoy Pianoteq 6's high quality sound. I recommend the Sennheiser HD600, a very popular open back headphone for professional mixing engineers and audiophiles.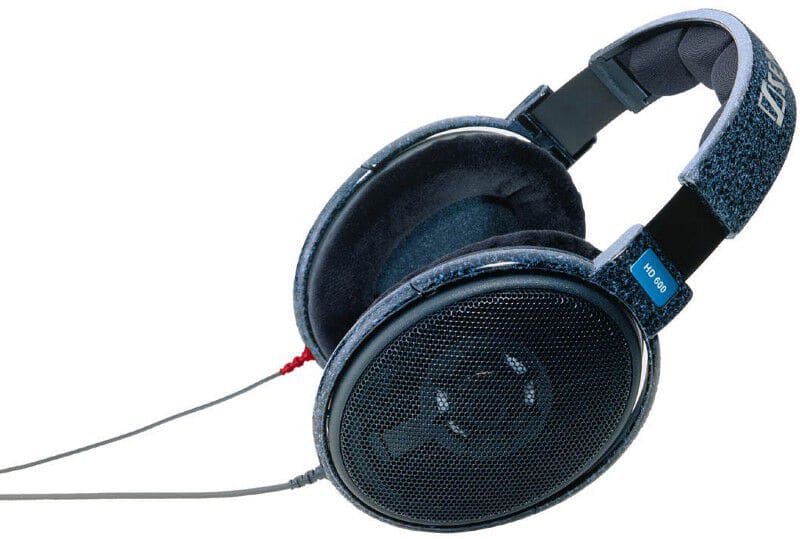 If you're looking for a closed back model, I recommend the Sony MDR-7520.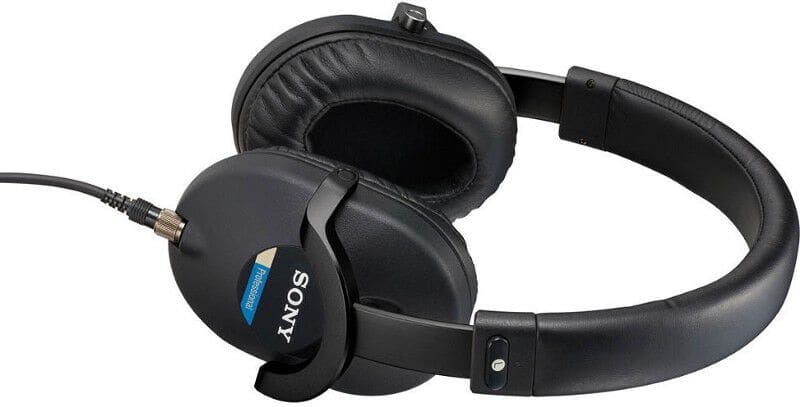 Purchase Pianoteq 6
Pianoteq 6 is available in three different versions — Stage, Standard, and Pro. All versions offer the same modeling engine, instruments, and playability, but differ in the range of features and settings.
Pianoteq 6 Stage
Pianoteq 6 Stage is the choice of the budget-minded musician who does not need to modify the sound. Pianoteq Stage includes the same instruments, sounds and playability as in Pianoteq Standard and PRO. You can upgrade to the Standard or PRO version at any time.
Pianoteq 6 Standard
Pianoteq 6 Standard offers unique powerful tools to enhance and modify the sound, such as changing the unison width, hammer hardness and string length. You can place up to 5 virtual microphones around the instrument and load external reverb impulse files. You can upgrade to the PRO version at any time.
Pianoteq 6 Pro
Pianoteq 6 PRO is the most advanced version for the creative composer and demanding studio engineer. In addition to the Standard version, it gives you all the tools needed to work in a truly professional environment, letting you adjust 30 parameters for each note on the keyboard and work with up to 192 Khz audio.
Here's a comparison chart of the differences between the three versions.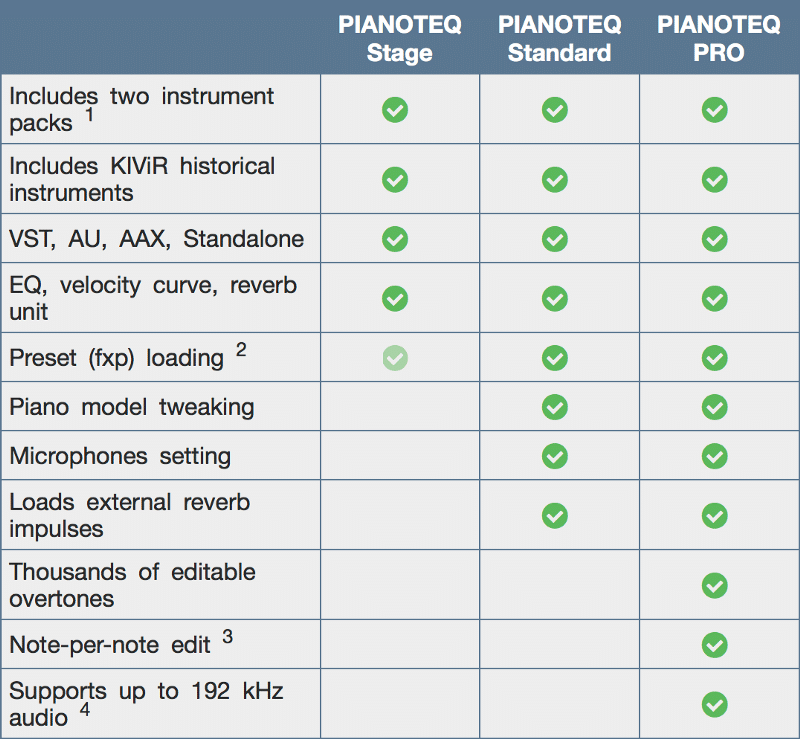 If you're a live musician primarily looking to play with preset sounds with minimal editing, get the Stage version. If you need access to piano model, microphone placement, and reverb impulse response settings, get the Standard version. If you need super precise note-per-note editing and 192 kHz sample rate support, get the Pro version.