On May 11th Korea Financial Investment Association (KOFIA), which theloop is participating as a technical partner to develop CHAIN ID, has signed an MOU with Samsung Electronics to incorporate CHAIN ID in Samsung's 'Samsung Pass' service.
Samsung Pass is an "identity management as-a-service" that enables secure access through biometric authentication. For Apple users, Samsung Pass is essentially Samsung's version of Touch ID & Face ID. Samsung phones account for over 50% market share in the South Korea mobile phone market, so this partnership with Samsung is quite significant.
In February, Samsung announced a partnership with HYPR, another decentralized authentication solution. From HYPR's website, it's obvious that this technology is a game changer — use cases include online banking, retail, insurance, employee access, VPN access, ATMs, cars, homes, and more.
After today's announcement, I think Samsung is currently working with several decentralized authentication solutions targeted towards different purposes. For example, theloop has consistently mentioned CHAIN ID being used in the securities and banking industries. On the other hand, HYPR's vision includes use cases like employee access and IoT security. From a business standpoint, working with multiple solutions is a good idea for Samsung in case one of the companies fail.
CHAIN ID is the world's first blockchain based joint authentication system developed using theloop's blockchain engine 'loopchain', and is being used by 11 securities companies in Korea.
ICON has already told us that CHAIN ID is being used by securities companies in Korea. On May 9, 2018, Korea's Money Today revealed Korean banks will start using an unspecified blockchain identification service later this year. Interestingly enough, KEB Hana Bank and Woori Bank have reported they are currently preparing to support the Samsung Galaxy S7's iris scanning feature, which is a module of Samsung Pass. Secondly, Yonhap News Agency also reports Shinhan Bank is also considering implementing this technology for their customers.
It's worth noting KEB Hana Bank and Shinhan Bank both appear on theloop's list of official partners, while Woori Bank announced a partnership with theloop and its parent company DAYLI Intelligence to cooperate in the blockchain and digital money business.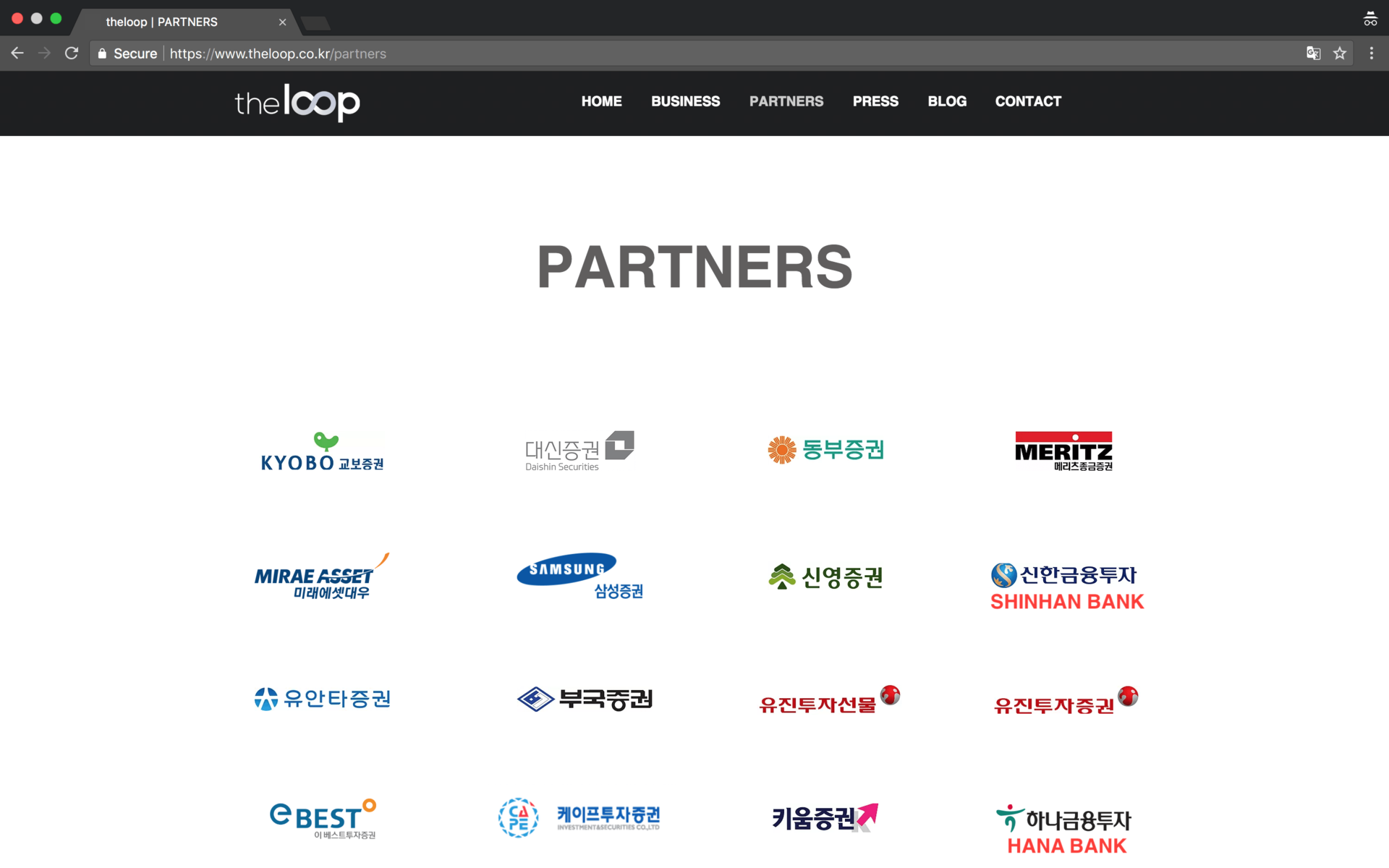 Connecting the dots, we can presume theloop's CHAIN ID will see real world consumer use as a result of Samsung Pass integration very soon. While I'm not sure if any of this directly affects the ICON platform, it's plausible that various CHAIN ID implementations in different industries will need to talk with each other at some point. Perhaps that interoperability can be provided by the ICON blockchain in the near future.
We believe that this MOU with a leading global conglomerate is a big step towards both real-world adoption and globalization of blockchain technology.
In order to understand the real impact of this partnership announcement, one must read in between the lines. By securing a partnership with a large conglomerate like Samsung, theloop and ICON have positioned themselves as the premier enterprise blockchain in Korea. Investors FOMO into ICX just like how other corporations interested in implementing blockchain technology will FOMO onto the ICON network in the not so distant future. This is the birth of ICON's network effect — the true value of a blockchain.
Unsurprisingly, ICX/BTC rose only ~4% following the announcement of this incredible partnership. I generally try to stay away from discussing price action, but does anyone else think there's some serious market suppression going on with ICX? It reminds me of XRP's sideways action before a monstrous rise to $3.
Just something to consider…