Mike and I are both musicians, so we decided to make a stop in Leipzig before heading up to Berlin. Leipzig has a rich musical history. In addition to being home to the Leipzig Gewandhaus Orchestra — one of the oldest orchestras in the world, the city was also home to Johann Sebastian Bach and Felix Mendelssohn — two of the most famous composers to walk this Earth. Our plan for the afternoon was to visit the St. Thomas Church and the Bach Museum.
Recommended Listening: J.S. Bach's "Goldberg Variations" performed by Glenn Gould. How's that for a little mood music?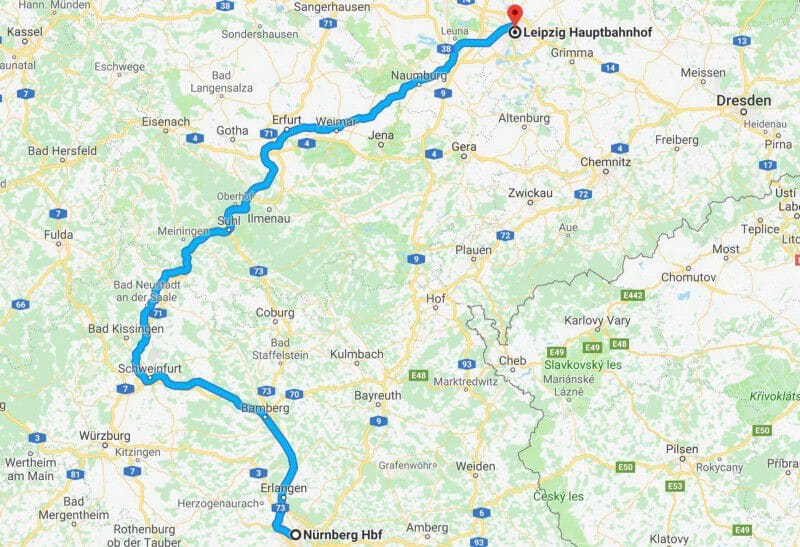 To get to Leipzig, we took the ICE (intercity-express) high speed train from Nürnberg Hauptbahnhof. Germany's ICE trains are pretty decent — especially when compared to America's good ol' Amtrak. The journey from Nuremberg to Leipzig lasted a little over two hours.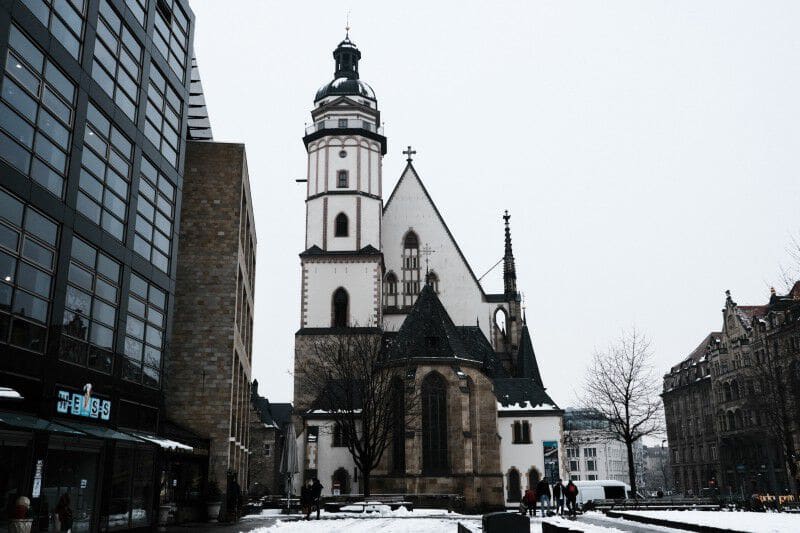 St. Thomas Church (Thomaskirche), which is located across the street from the Bach Museum, was our first stop. J.S. Bach served as the music director of this church from 1723 to 1750. In terms of musical history, St. Thomas Church is also affiliated with Richard Wagner, Felix Mendelssohn, and W.A. Mozart.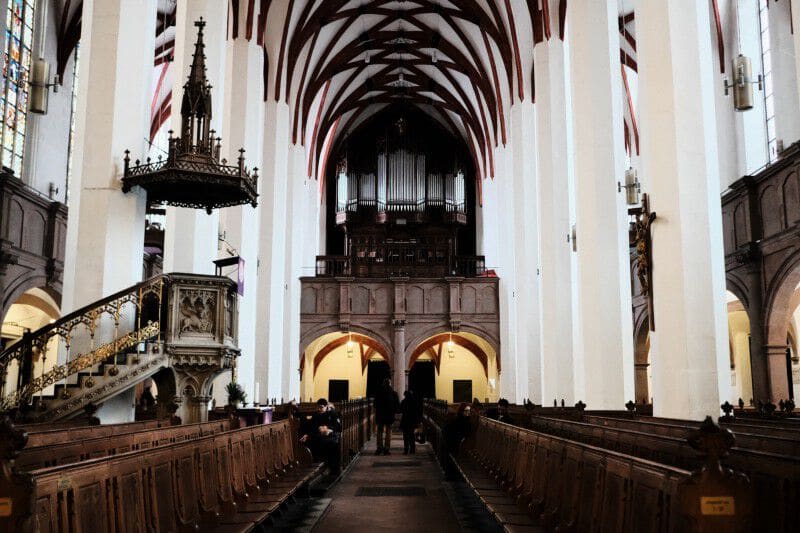 Walking around in the church was a little surreal, and it really made me think about the effect of time — more specifically, how we perceive historical figures from the past. A few hundred years ago, J.S. Bach made a living writing and performing at this church everyday. This was his job — just like how many of us go to the office everyday. I have to wonder if it ever crossed his mind that his music would one day be revered, studied, and performed around the world.
The beautiful stained glass windows depict a variety of scenes, but two of them are dedicated to J.S. Bach and Felix Mendelssohn — the middle tile of the window second from the right is a portrait of Mendelssohn.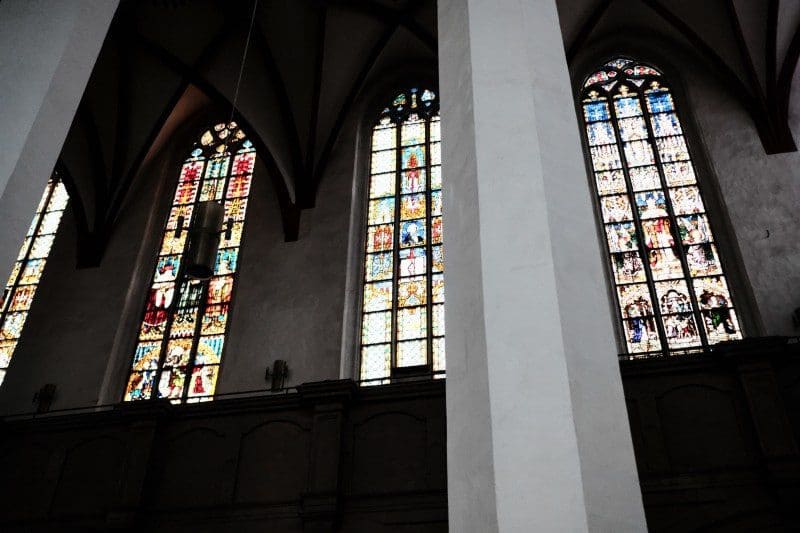 The funny thing is St. Thomas Church is nowhere close to the top on my "most beautiful churches" list. At the same time, I really can't get over how amazing it is that Bach walked through this building everyday (probably) completely unaware of the monumental impact he would have on the future of western music. Perhaps this is a lesson on the importance of following your dreams and making every day count. You never know how you'll be remembered after you're gone. This fact alone makes this church beautiful in its own way.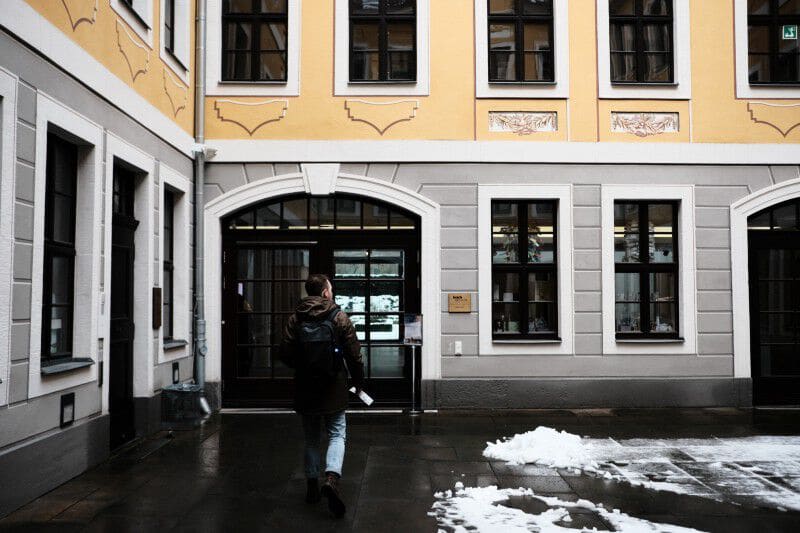 After visiting the church, we walked over to the Bach Museum. I'm actually not a huge fan of musical composer museums. I thought the Mozart Museum in Vienna wasn't put together really well, so I didn't have high expectations for the Bach Museum. Well, I was wrong… I loved the Bach Museum. It's laid out very well, and the exhibits are designed in an interesting and engaging way.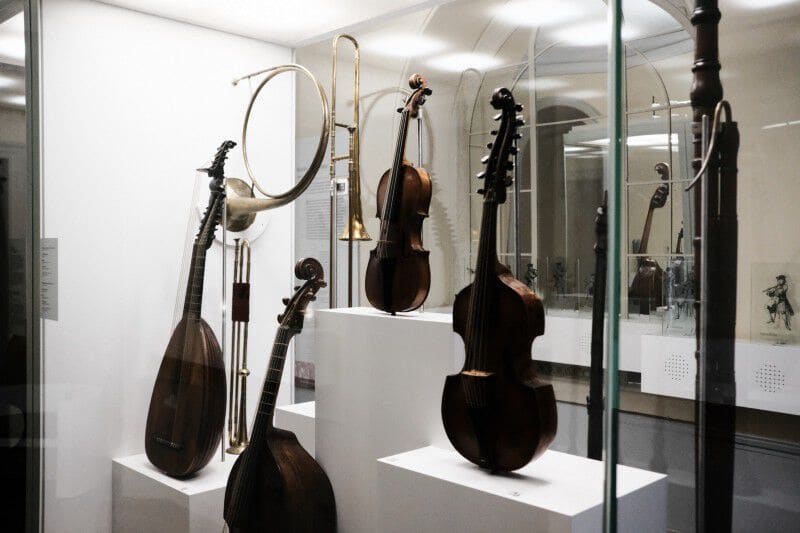 I really enjoyed the listening room, and I wish the Mozart Museum had one too. Being in Germany, I was surprised the room wasn't somehow sponsored by Sennheiser. How much would it cost Sennheiser to trick out the room with a few HD600 or HD800 headphones powered by decent amplifiers? I think it would be a pretty good marketing opportunity considering the museum is visited by so many classical music aficionados.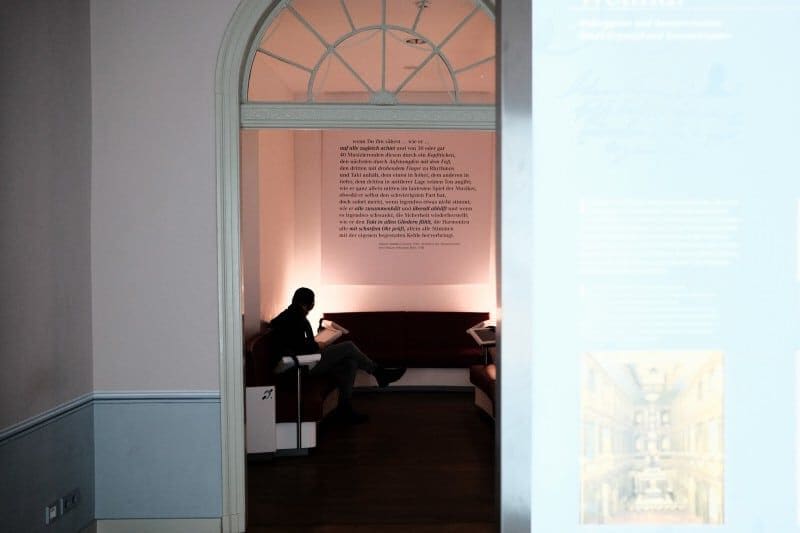 J.S. Bach himself played on this organ… Amazing.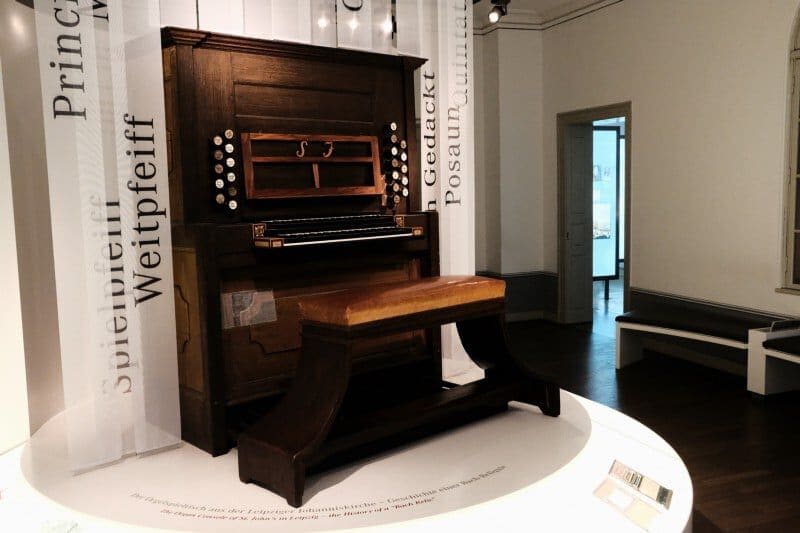 I'm really interested in typography and calligraphy, so I was very interested to learn that the Bach-Arkiv Institute has researched Bach's handwriting extensively. Apparently Bach's music copyists tried very hard to emulate his handwriting while copying scores. I guess we don't think about that too much nowadays. With the advent of music notation software, there isn't any reason to emulate a composer's handwriting. I just find it fascinating that the copyist's job was to be as invisible and transparent as possible. It just goes to show that the composer is God when it comes to music.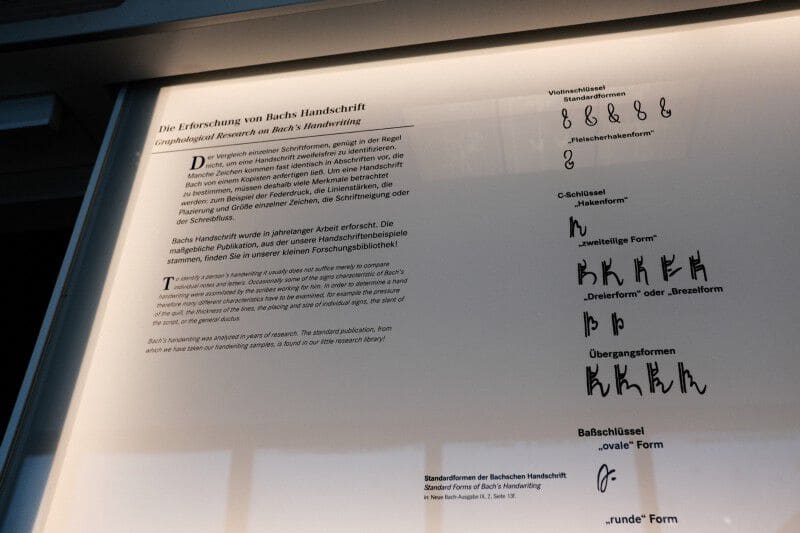 After an hour and a half at the Bach Museum, we walked back to Leipzig Hauptbahnhof to catch our evening train to Berlin.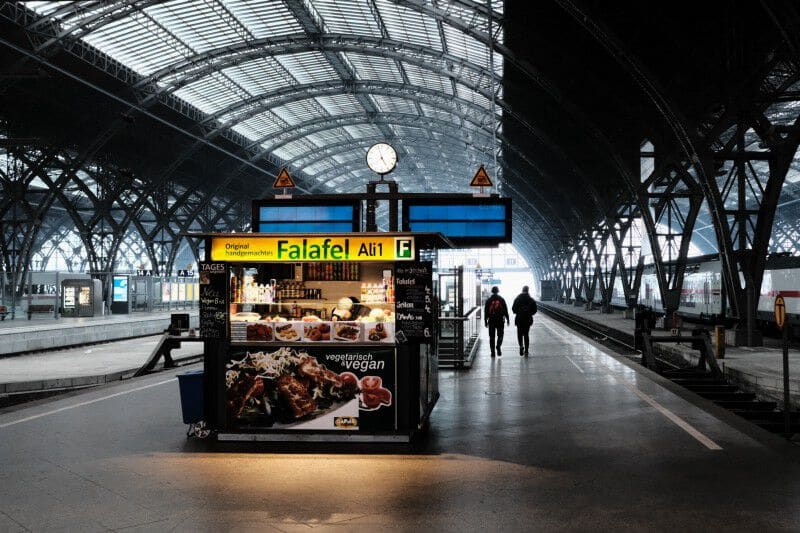 The day felt rushed, but I'm glad we made time to visit St. Thomas Church and the Bach Museum. Leipzig is definitely on my list of places to visit again, and I'd love to attend a performance of St. Matthew Passion at St. Thomas Church.
Good night from Leipzig!