In a previous post, I explained why hosting your music portfolio on SoundClound isn't a good idea. While I personally use Amazon's S3 to host audio files for my portfolio, DropBox is also a great (free) option. If you're hosting music samples for a portfolio, you'll probably want to use 320kbps MP3. I recommend staying away from uncompressed WAV and AIFF because DropBox may ban your account if you receive a traffic spike. Once your music is in the correct format, upload it to DropBox.

Next, press the share button. Copy the link. It should look something like this.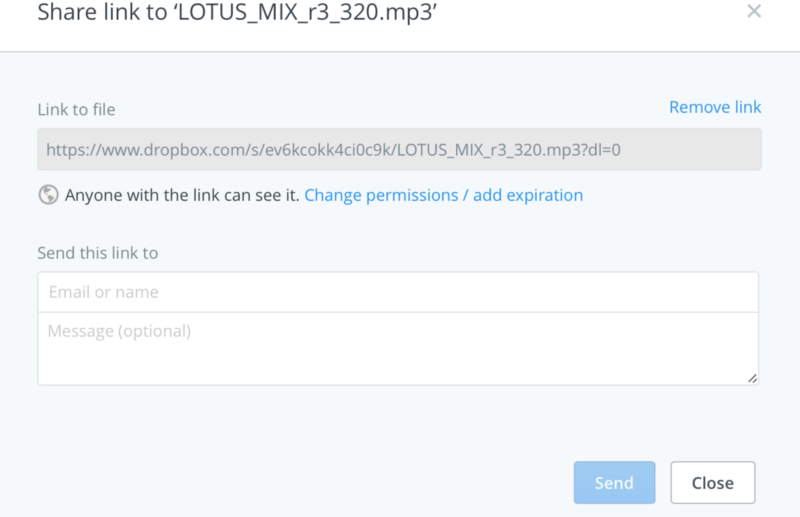 To get the direct link to the file, replace www.dropbox.com with dl.dropboxusercontent.com. You can then use this URL to embed on your website, and the audio will stream straight from DropBox.