I've always been a proponent of shooting photos with a "real camera". Over the years, I've owned and used a number of real cameras including a Nikon D200, Fujifilm X100, Fujifilm X-Pro1, Fujifilm X100S, and most recently a Fujifilm X-Pro2. I also own a vintage Leica M2-R, but that's a story for another day. The point is I never saw my iPhone, the camera that is always in my pocket, as a "real camera" – at least not until a few days ago.
So, what changed?
Last June, my wife woke me up one morning with the words "don't freak out, but I'm pregnant". Our lives changed dramatically after that day. We scrapped our plans to travel around the world for a year, and instead shifted to looking for an apartment in a neighborhood with good childcare facilities, parks, etc. A month or two later, she stopped working and I suddenly became the sole provider for our family. Through the fall and winter, I became extremely busy between taking care of my wife and working. I felt the full weight responsibility on my shoulders. Don't get me wrong, it was a great feeling and I wouldn't have it any other way, but it was truly exhausting.
As "real life" took over my focus and energy, my hobbies fell to the background. Street photography is one of my biggest passions. I used to spend hours everyday exploring Tokyo's endlessly interesting streets and alleys with camera in hand. Unfortunately, this hobby requires me to spend large portions of my day walking around – something I no longer have time for. I didn't want to give up photography, even for the time being, so I tried to give myself photographic assignments – e.g. today I'm going to photograph Sensō-ji in Asakusa. That didn't last very long because i quickly realized I hated planned assignments and desperately missed the spontaneity of street photography. In the end, I stopped bringing my Fujifilm X-Pro2 everywhere, and just focused on family life and work for a while.
A few days ago, my son was born. As expected, I did not have my camera with me. I was preoccupied with helping my wife through labor, and the thought of bringing my Fujifilm camera and lenses to the hospital never crossed my mind. After my wife got out of surgery, she got to see our little creation up close and personal for the first time. This was one of the most beautiful moments I have ever witnessed, and I wanted to document it with a photograph. Since I didn't have my Fujifilm gear with me, I nervously pulled out my iPhone, switched to telephoto mode, and took a photo.
Here's the result after some lighting editing in the VSCO app.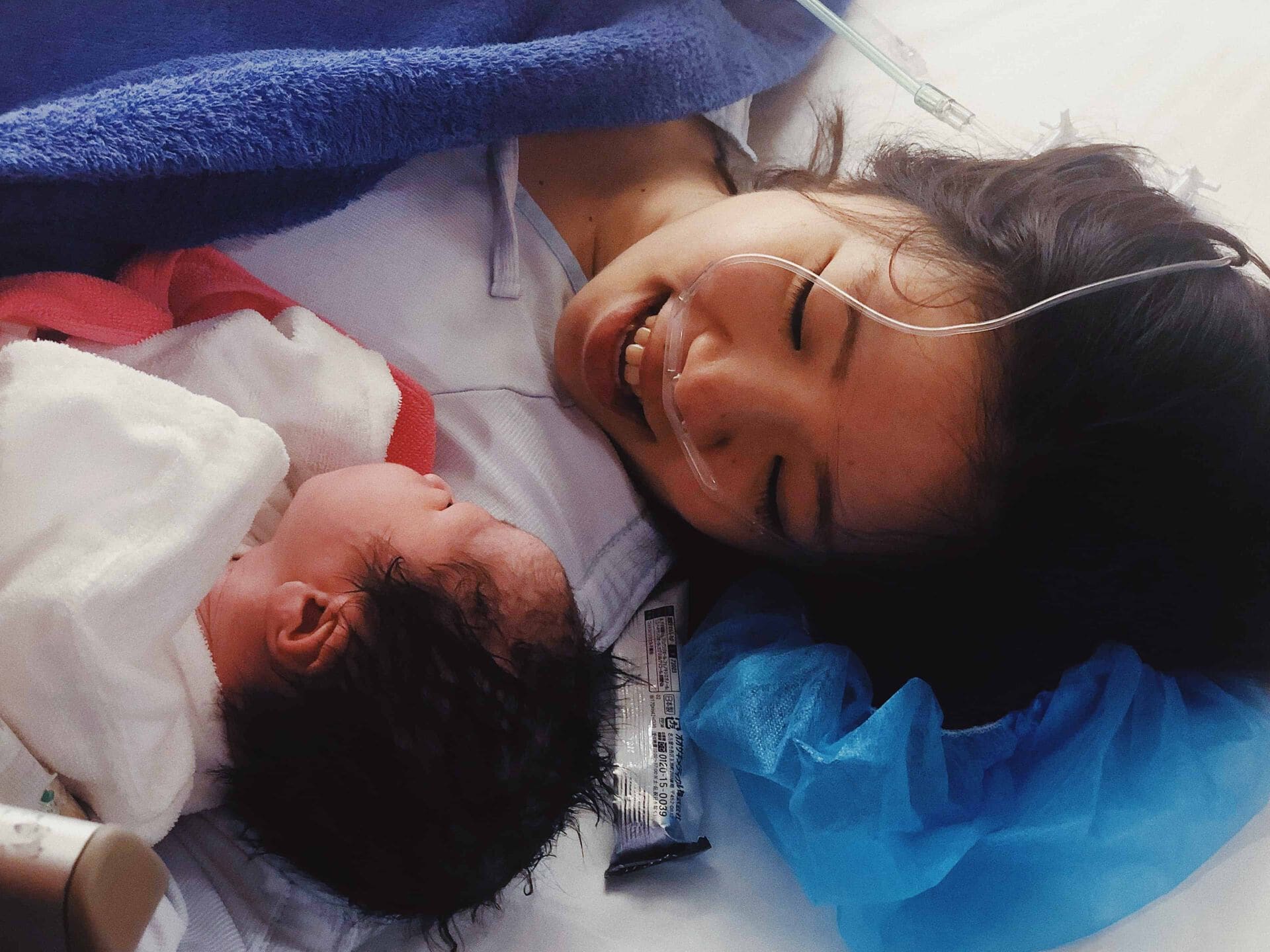 Honestly, I can't imagine a better photo. For moments like this, no one gives a s*** about megapixels, bit depth, or all the cool things you can do with RAW. The only thing that matters is capturing the moment, and for me, this moment would not have been captured without my iPhone. For that reason alone, my whole attitude towards the iPhone as a "real camera" has changed. My reality now is simple. I don't have the motivation to carry around my Fujifilm gear and spend hours a day editing RAW images in Lightroom. All I want is a reliable and convenient way to capture the fleeting moments in life. For that purpose, there is no better option than my iPhone, perhaps the "real-est" camera of them all.
Here are a few more iPhone photos from this past week.