In this holiday shopping guide series, we'll be sharing our favorite gear recommendations, so you can spend more time shopping and less time researching. Here are our picks for the best MIDI controllers for the 2017 holiday season!
CME Xkey Air

The Xkey Air offers Bluetooth connectivity, full-sized keys, and polyphonic aftertouch housed in a gorgeous aluminum chassis. If you're looking for a sleek solution without knobs and faders, the Xkey Air is the perfect choice.
M-Audio Code 25
The M-Audio Code 25 is the portable MIDI keyboard to get if you're looking for an instrument with knobs, faders, and pads. The Code 25 also features the same semi-weighted keyboard action from the larger sized models.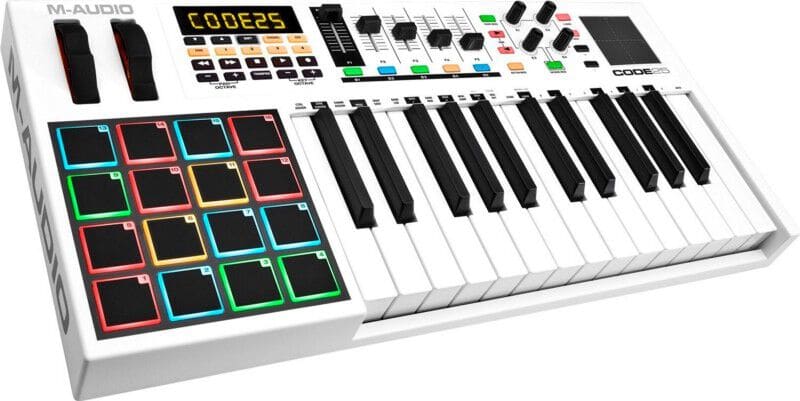 Unlike many other 25 key MIDI keyboards, the Code 25 supports both DC power and USB bus power. The keyboard also features MIDI I/O plus sustain and expression pedal inputs.

Novation Launchkey 25
The Novation Launchkey 25 is a great option if you're on a tight budget. The Launchkey's keyboard action isn't as good as the M-Audio Code 25's, but it's perfectly fine for most productions. The Launchkey also features 8 knobs and 16 pads, all of which are mappable.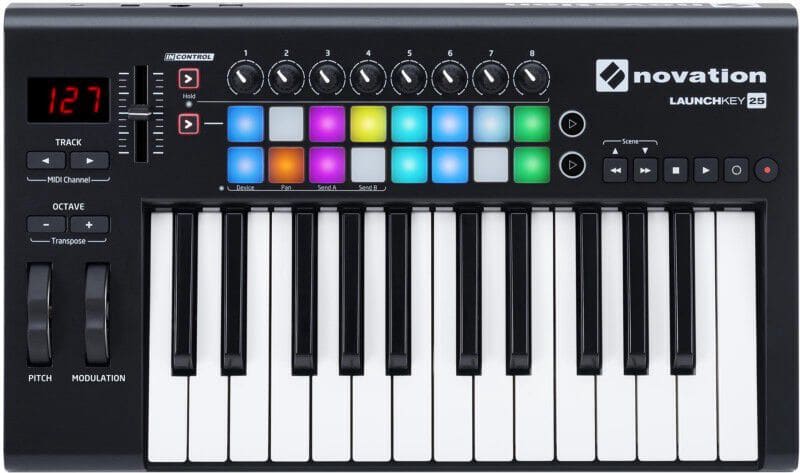 Unlike the M-Audio CODE 25, the Launchkey does not support MIDI I/O via the 5-pin DIN connector. This is problematic if you need to control hardware sound modules without USB MIDI support. The Launchkey 25 has one pedal input for sustain, so volume control will need to be mapped to a fader.
Click here to view our other shopping guides for 2017!