Like many, I have a love-hate relationship with Medium. I'm a huge fan of Medium's editor - to the point of migrating my entire site to the platform a few years ago when custom domains were supported. At the same time, I hate how Medium dropped custom domain support, and how tech companies have flocked to it to host offficial company blogs. Companies like Auth0, ICON, and Airbnb all host blogs on a medium.com domain.
There are no advantages to using Medium as the primary source for your company's content. Conversely, there are actually numerous disadvantages!
Content on Medium occasionally ends up behind a paywall – it happens to me all the time. Why would you want a potential customer who is interested in your product to be greeted with a Medium paywall?
Using Medium as the primary source of your content is giving away valuable link juice to medium.com. You work hard to drive traffic and build links. Why divert all of your blood, sweat, and tears to Medium?
I understand Medium's appeal as a syndication platform, and I think that's how it should be used at least for legitimate brands and companies. When you use Medium as a syndication platform, your content's primary source is hosted on a domain you control. After syndicating to Medium, content will look exactly the same as publishing on Medium directly. The only difference is the HTML source code will contain a rel="canonical" tag pointing to the original piece of content on your own website. The canonical URL lets search engines know that the original copy of the post is somewhere else.
Again, this is the correct way of using Medium for brands and companies. With this method, you get to retain link juice and make your content available to Medium's internal network of readers.
How to Syndicate Content on Medium
Syndicating content to Medium is easy. In your Medium dashboard, click on "Import a Story" instead of "Write a Story".

Next, paste the original URL of your post into the field, and press "Import".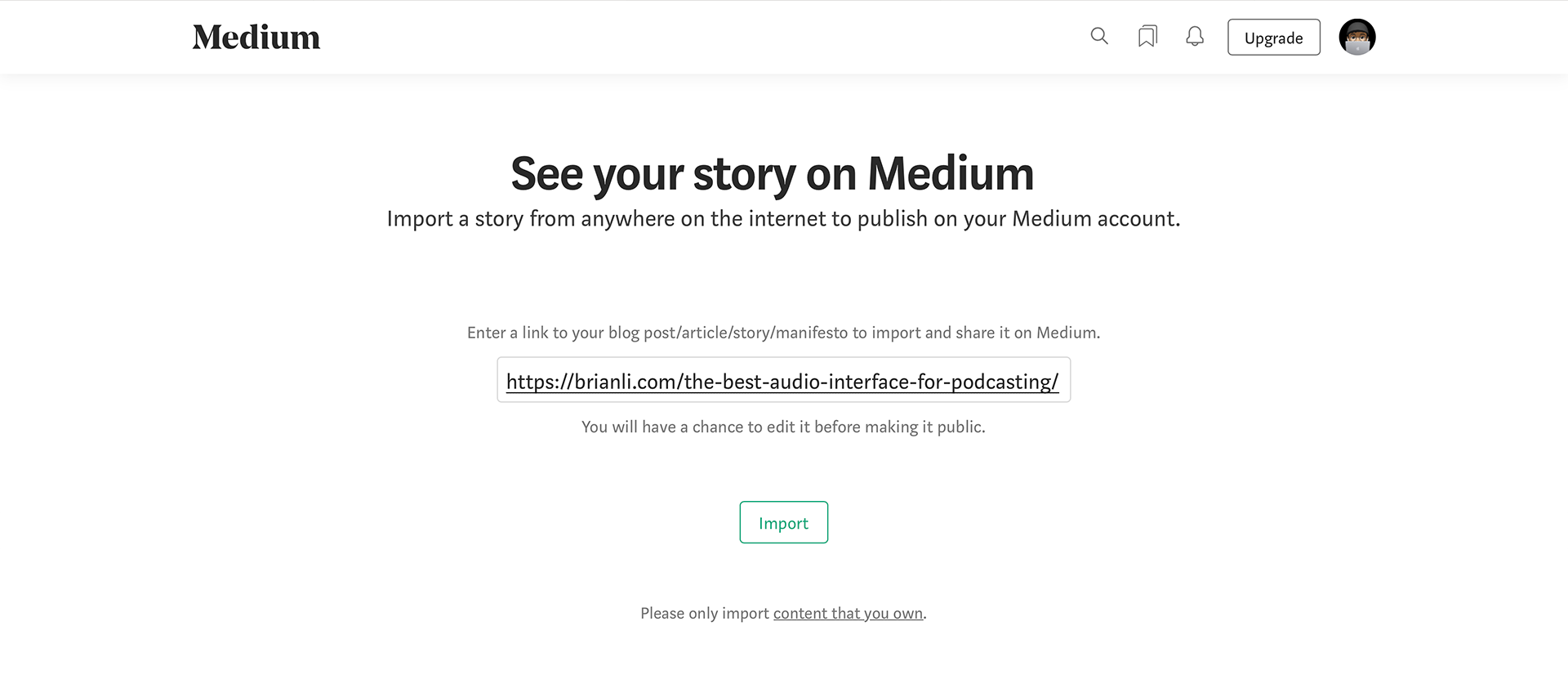 You'll be able to edit and structure the imported post however you want. Depending on how your original post is formatted, you may need to reupload some photos. After you're finished with editing, click "Publish".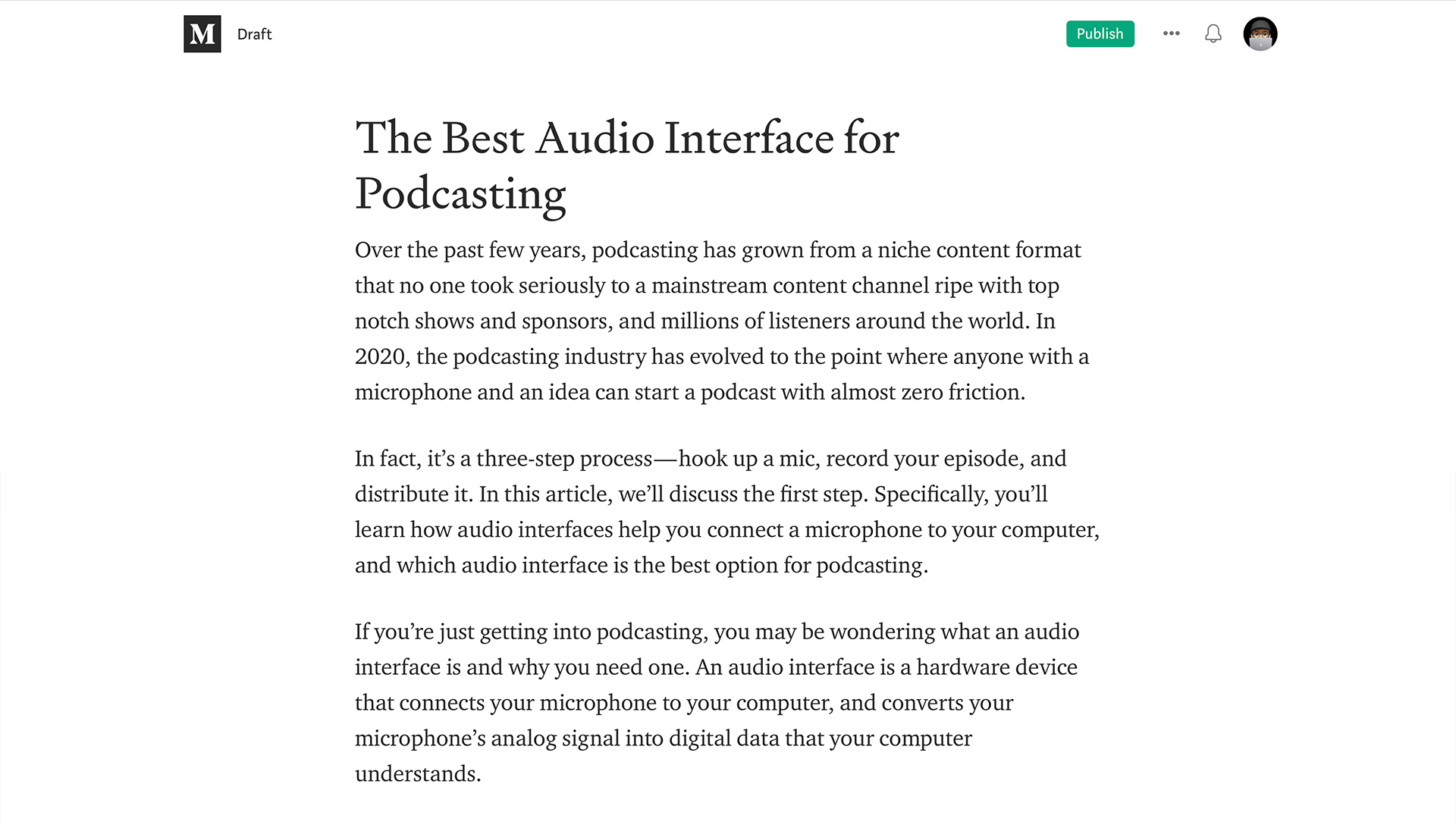 After the post is published, it'll look like every other Medium post. However, if you inspect the HTML source code, you'll find a rel="canonical" tag pointing to the original URL of your post.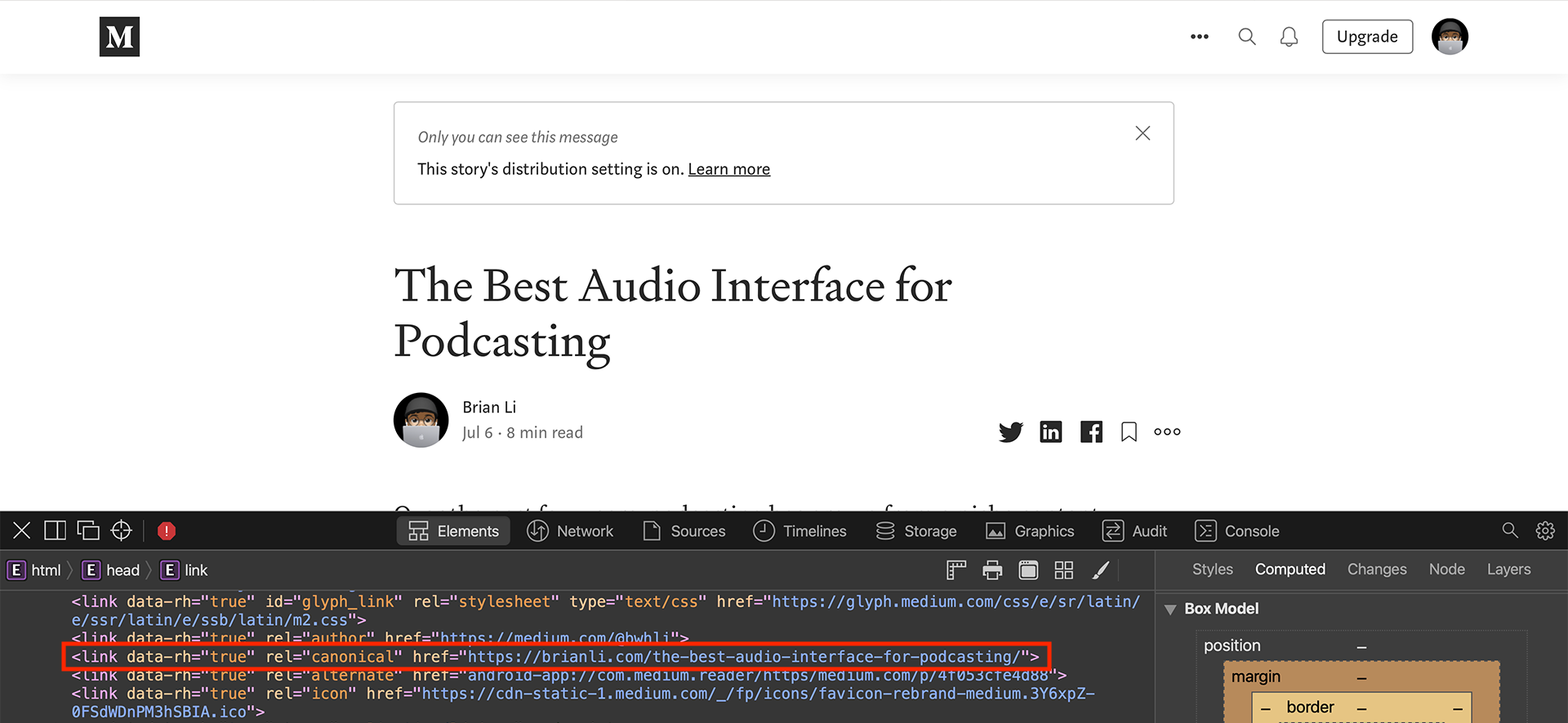 Summary
If you're planning on using Medium for your company's official blog, I highly recommend using another solution with custom domain support. While Medium is easy to use and looks nice, giving up valuable brand equity and link juice to Medium doesn't make sense. If you're really obsessed with how Medium presents content, just syndicate your content. You'll get the best of both worlds!
If you're looking for a Medium-esque experience to host a company blog, Ghost is a great option. It has a minimalistic editor, custom domain support, and the default Casper theme is ideal for a company or professional blog.