23 years into my life, and I finally get to visit Singapore. My friend recently moved here for a job, so it was the perfect excuse to visit after a day of business in Shanghai. Here are some photos from the past week!
Changi Airport is gorgeous. Any airport with trees by the baggage pickup area is a winner in my book. I didn't end up spending too much time here though, as my luggage showed up in less than five minutes. Kudos to efficient airport staff. I love this place.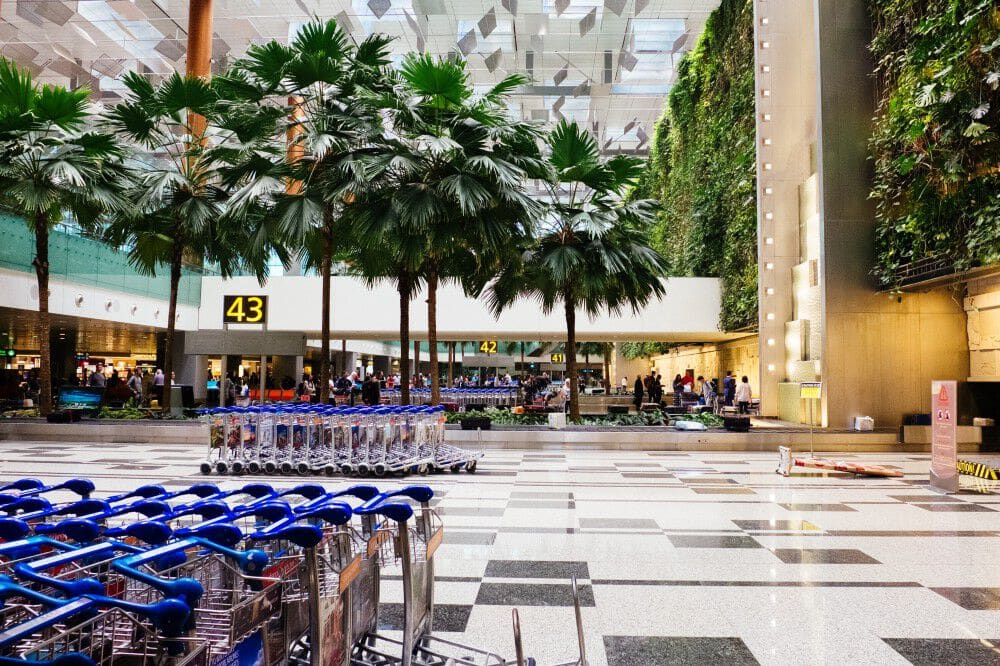 I got plenty of sleep on my BOS-PVG flight, so jet lag wasn't that bad this time around. However, I did get a little tired around 7pm that first night in Singapore. Regardless, we decided to go out and see Marina Bay because that's what you do on your first night in Singapore. It was a good choice.
Check out the skyline!
Next, we walked to the other side of the bay, which involved crossing the Helix Bridge. I think I found my new favorite bridge.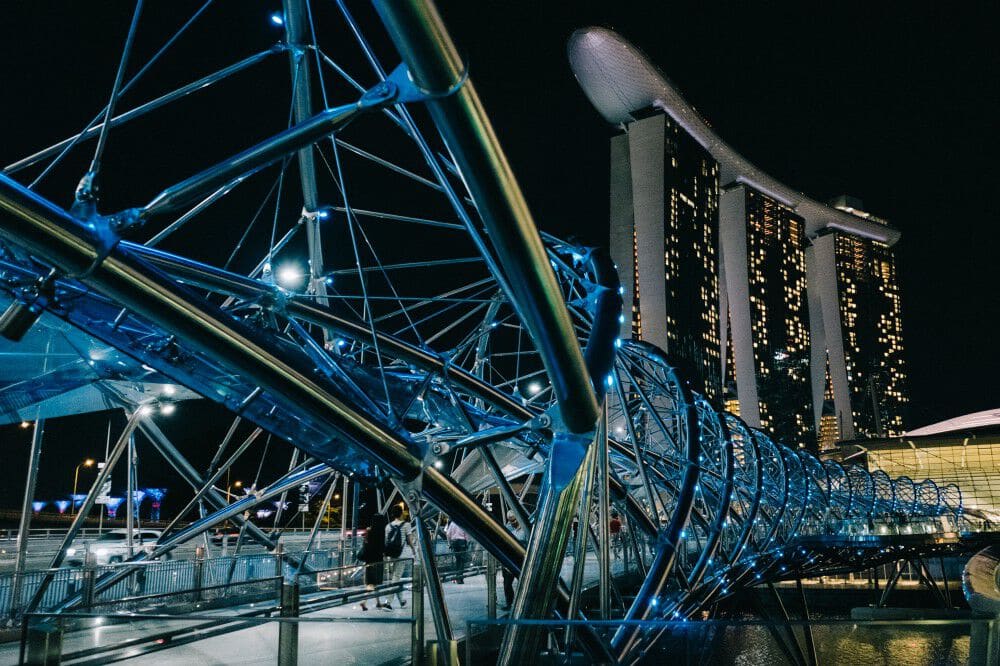 There was a live band playing in the promenade, so we stopped and listened for a bit. I also took some time to admire the Digico mixing console. The system sounded great!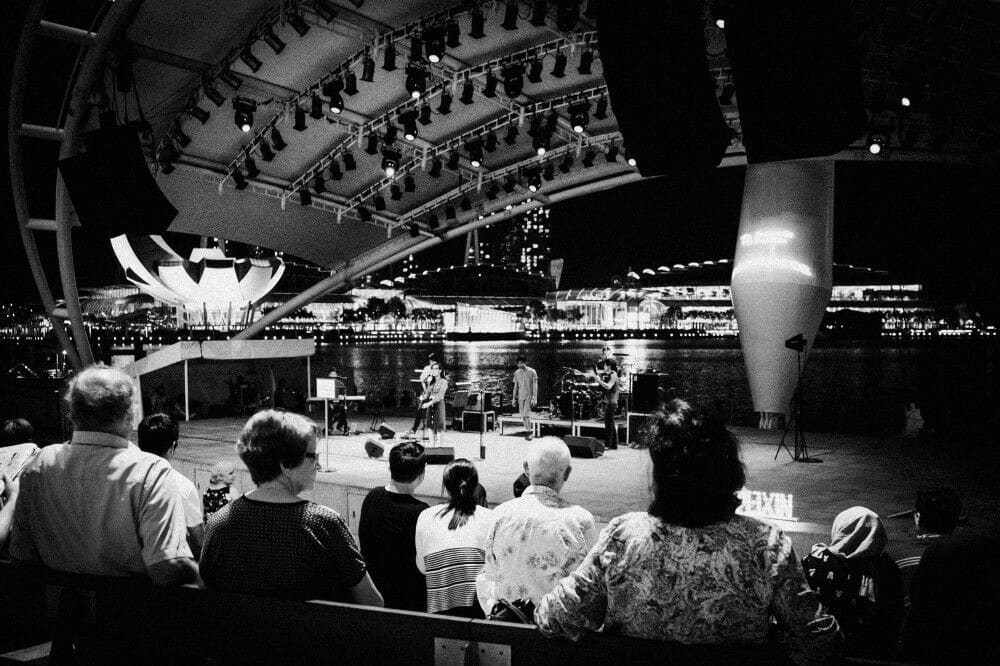 We made it just in time for the evening light show.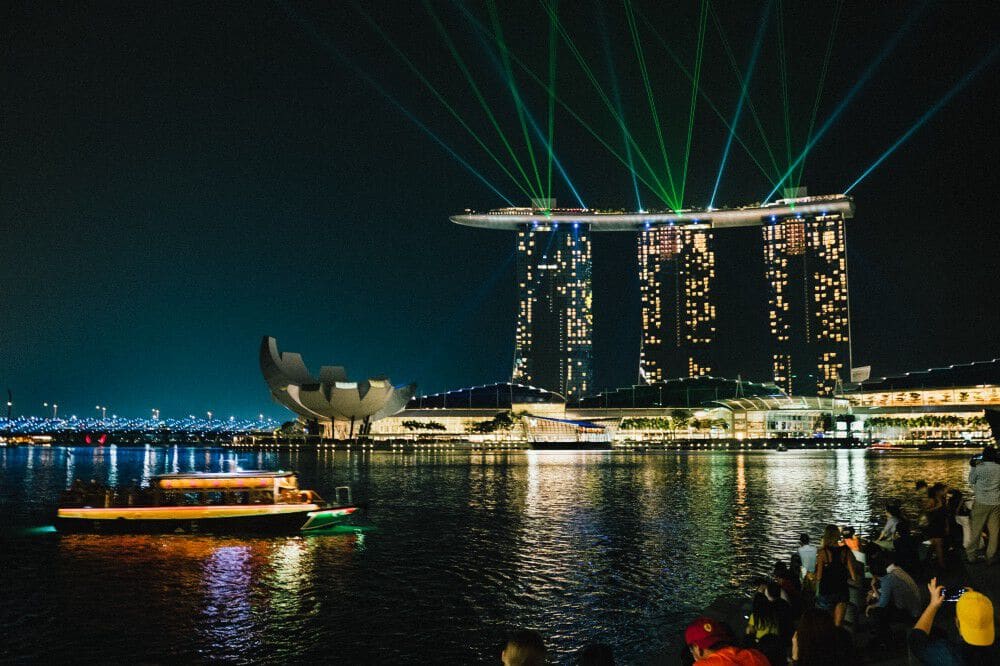 Marina Bay Sands is a gorgeous structure, and this photo doesn't do it justice. It really looks like a spaceship in person. After we were finished admiring the building, we headed home to sleep. Praise air conditioning.
A traditional Singaporean breakfast at a local hawker centre.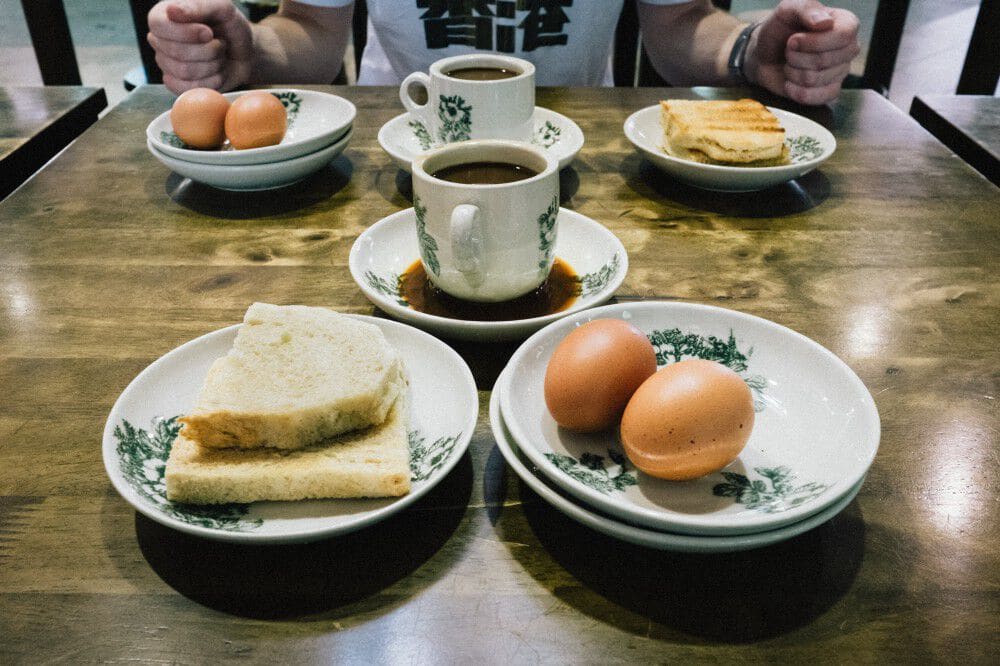 We eventually ended up back at Marina Bay Sands.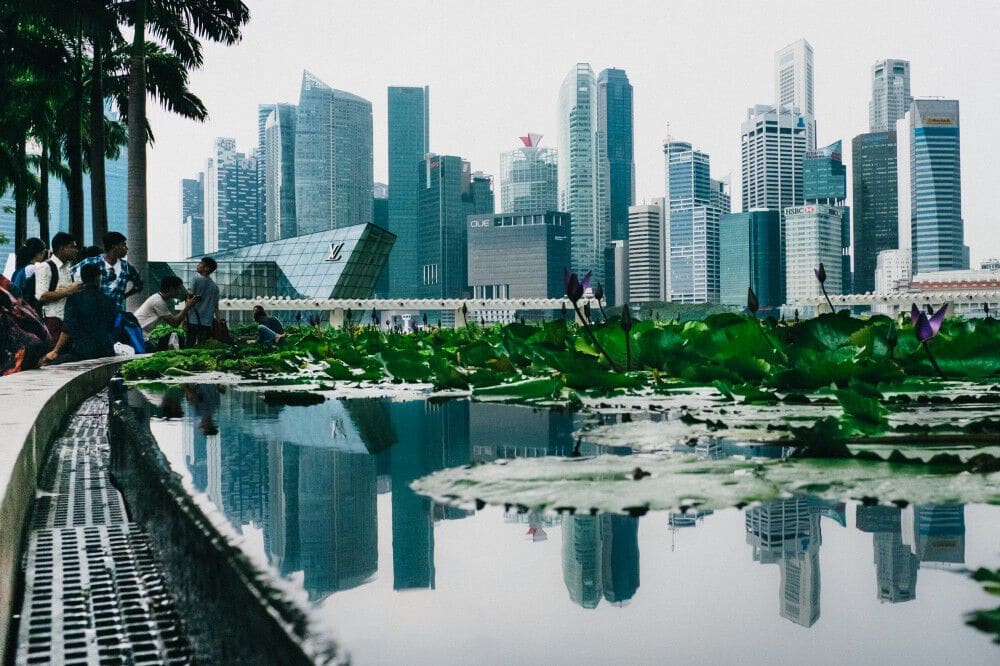 Chinatown was our next destination. According to Michael, you can rent hourly rooms at Hotel 81 for any business you may have. Not sure how accurate that is though, so you may want to call and ask before showing up with your business.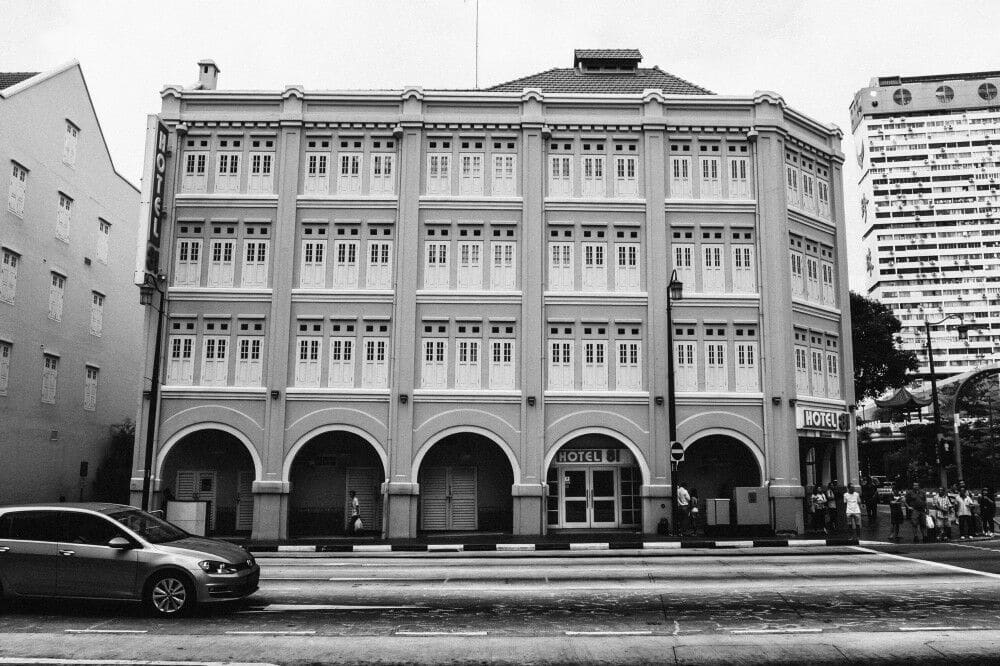 Roaming around the Chinatown street markets…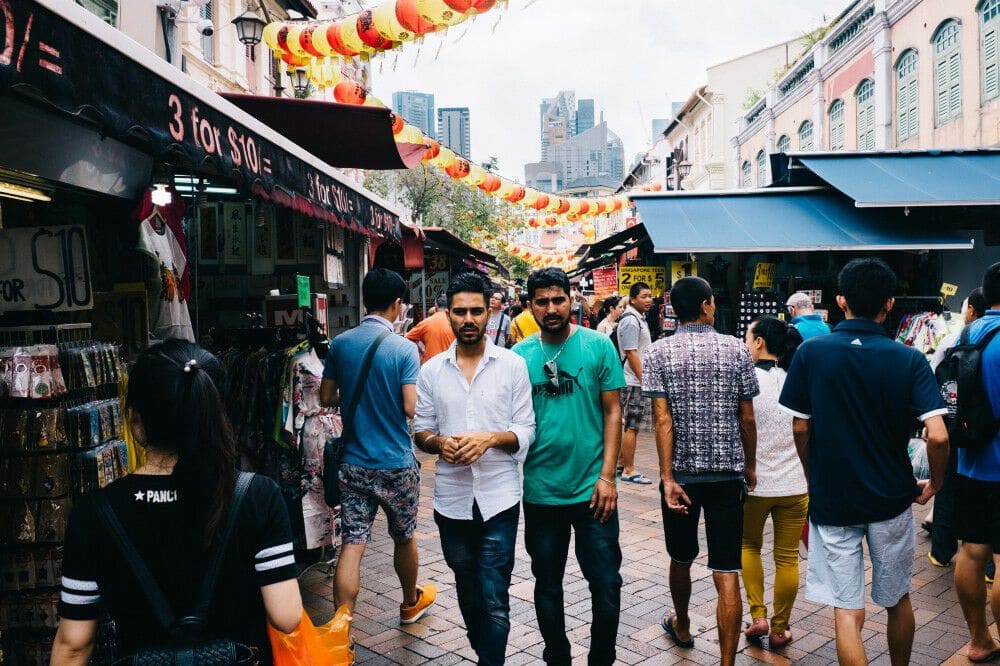 We visited Maxwell Hawker Centre for lunch. There was a long line for Tian Tian Hainanese Chicken Rice. When you see a line for food, chances are the establishment is good, so we decided to jump in line.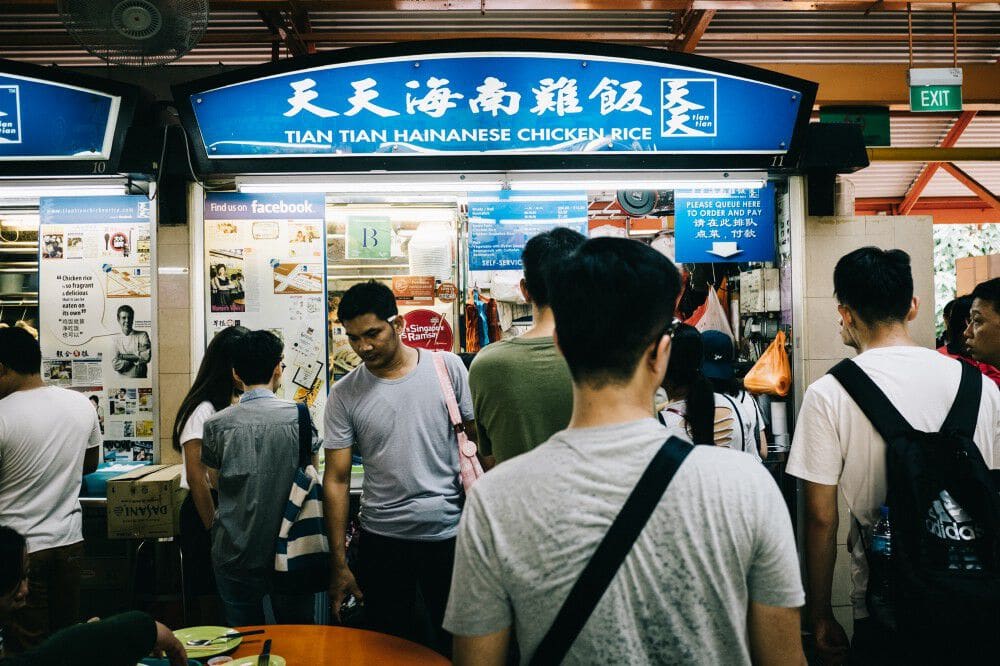 No photos of the food because it all disappeared before I got my camera out. Portions were on the smaller side, but the chicken was really good. Do yourself a favor and go here if you're in the area. Just make sure to order the large size PLUS extra rice.