Yesterday, I tested the Shure KSE1200 electrostatic in-ear monitors. Today, I was back in headphone-land with the Utopia, Focal's top of the line model. The Focal Utopia is regarded by some people as the best pair of headphones in the world, so I was very excited to try it out. I'll write a more complete review in a few months. For now, there are my first impressions of the Focal Utopia headphones.
The Focal Utopia is manufactured in France with high-end materials like carbon fiber and lambskin leather. Unlike "normal" headphones, the Utopia's full-range drivers are made of Beryllium – a metal with great acoustic properties, but is extremely expensive and difficult to handle safely. This is why most consumer headphones typically use magnesium instead.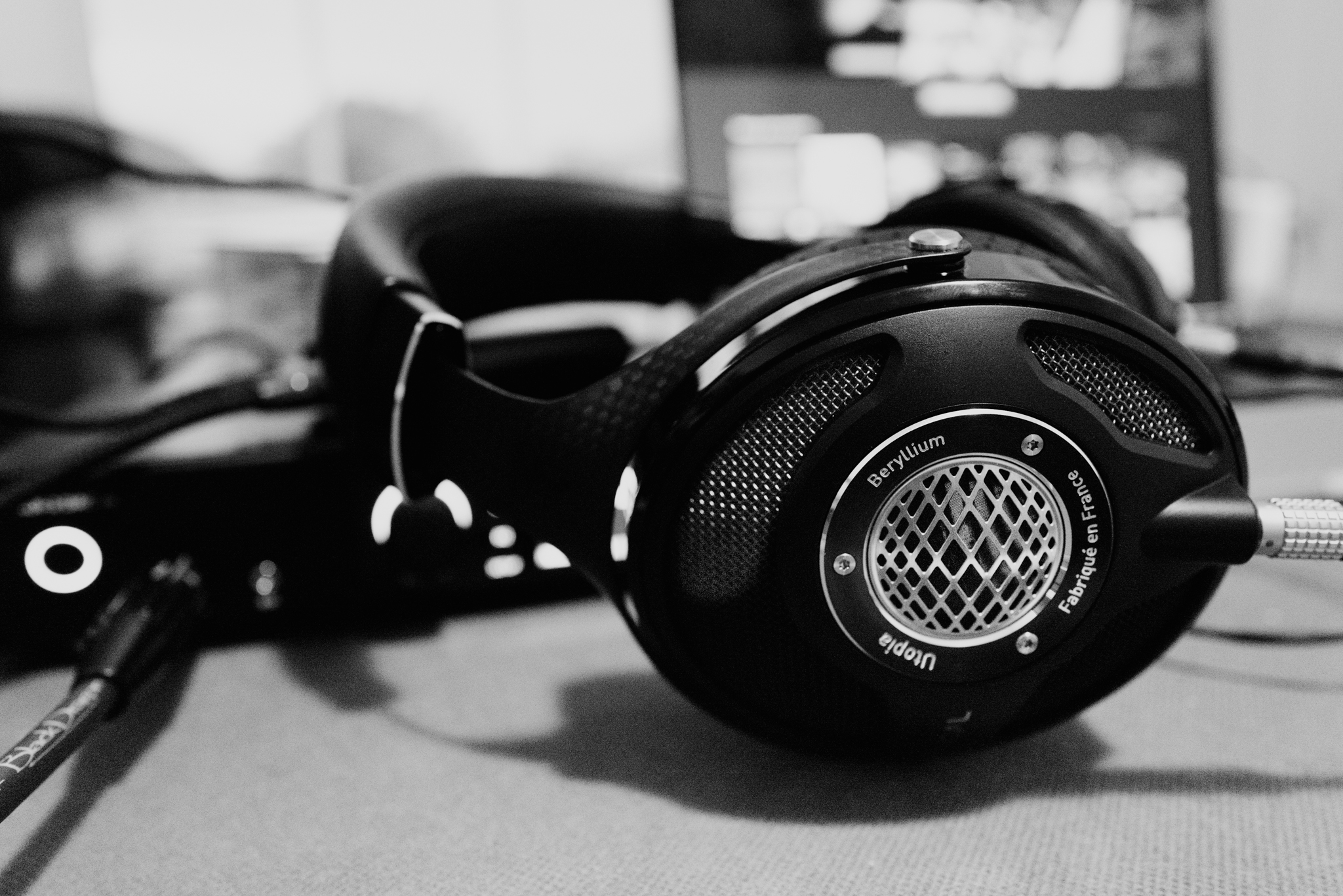 The Utopia's packaging was very nice – much nicer than the Leica Q2's packaging. Practically speaking, I know packaging doesn't really affect how a product functions, but it definitely adds to the perceived value and unboxing experience. Apple has shown us that consumer-level products can have amazing packaging design, so I'm not sure why a high-end brand like Leica can't figure it out. Anyway, that's a story for another day.
For my first listen with the Focal Utopia headphones, I plugged them into my trusty RME ADI-2 FS DAC and headphone amplifer. After alternating between low-power and high-power mode, I eventually settled on the latter for the Utopia. Technically speaking, low-power mode should've been fine considering the Utopia headphones have an impedance of 80 Ohms. However, high-power mode sounded better to my ears, so I stuck with that.
I was only able to spend half an hour with the Focal Utopia headphones today because it was a busy day at work. I ended up listening to Chopin performed by Krystian Zimerman, Sia's 1000 Forms of Fear, and a few songs from the original Broadway cast recording of Once the Musical.
Here are a few thoughts after my short listening session.
I've tested out a lot of headphones, and the Focal Utopia is the only one with a loudspeaker vibe. I don't know how else to put it. The Utopia's rendering has a layer of sheen that makes for an incredible listening experience. For some reason, it reminds me of Steinway concert grand pianos.
The Utopia's sound presentation is truly hi-fi. It sounds expensive, which is a wonderful thing because it is very expensive at $4,000.
Clarity and realism is off the charts, especially when paired with the analytical and neutral RME ADI-2 FS DAC. The Broadway cast recording of Once the Musical was recorded in a very "in your room" manner. When listening with the Utopia headphones, there were countless moments where I had to open my eyes to make sure I was still in my room and not somewhere else.
It's still the honeymoon phase, so it's soon to tell…but I think the Focal Utopia may end up becoming my endgame headphones.
The rest of the week is looking pretty busy, so I'm very much looking forward to an extended listening session this weekend with the Focal Utopia headphones.