A few weeks ago, I published a post on how to host a Zoom concert with MainStage. Since then, the post has gotten thousands of views, and I've received dozens of questions about the setup process.
If you missed the webinar on June 6, 2020, feel free to check out the recorded video here. Also, be sure to subscribe to my mailing list if you want to be notified about future webinars!
To clear everything up, I will be hosting a FREE live webinar. During the webinar, I will cover the following topics.
How to configure MainStage, Loopback, and Zoom.
How to incorporate playback tracks into your online concert.
How to use zero-latency DSP effects for monitoring.
After the webinar, we will have a Q&A session. I encourage you to come prepared with questions about MainStage, music technology, or anything else you can think of. In fact, I would love some non-music questions to keep things fun!
To encourage more musicians to learn about how to leverage technology in these difficult times, I will be giving away one Universal Audio Twin X audio interface (a $899 value) to one lucky winner if we hit the cap of 500 attendees! So, be sure to convince all of your friends to join the webinar if you want to win a brand new UAD audio interface.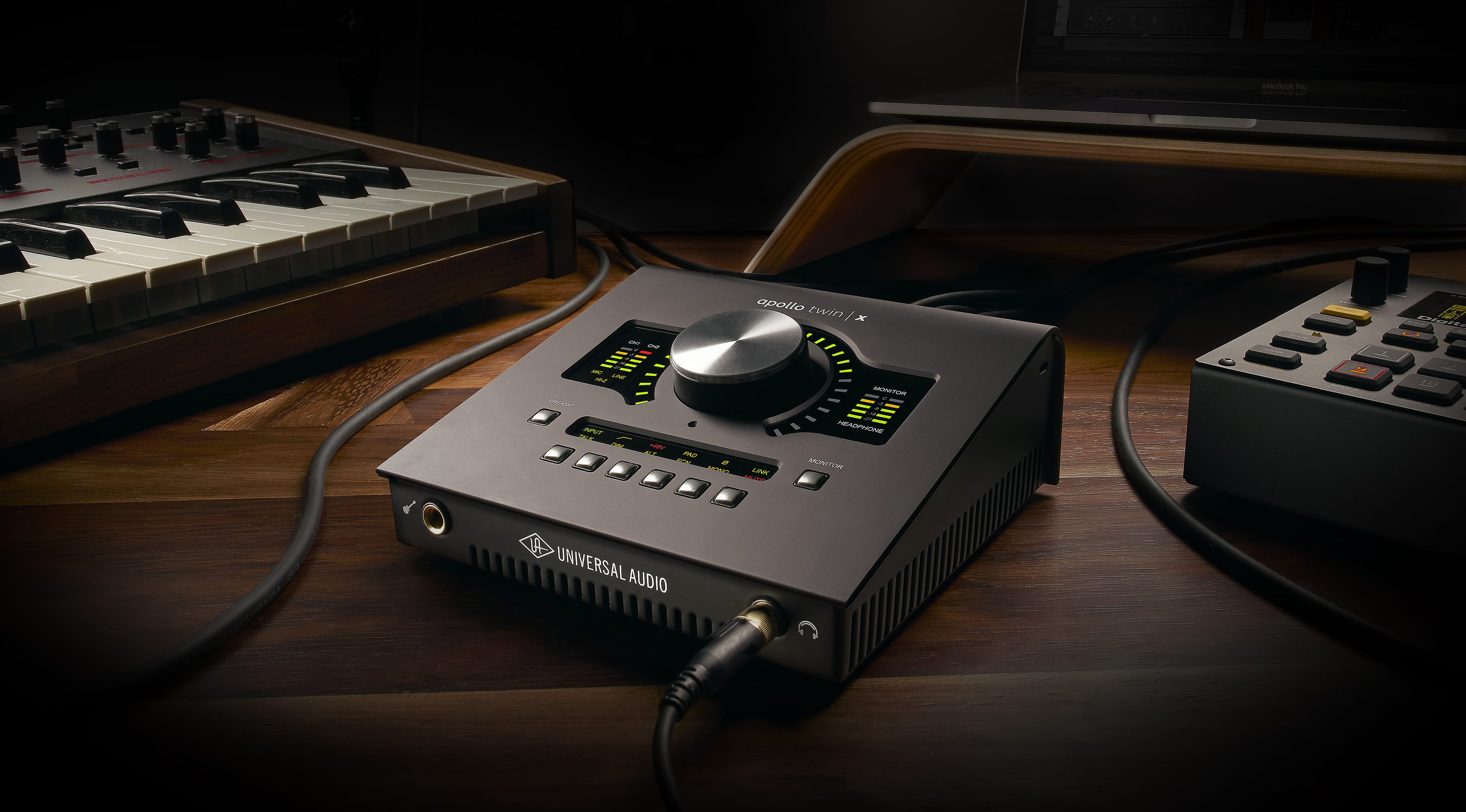 If you're not sure what a UAD Audio Twin X is, it's a super nice audio interface with a built-in DSP chip that lets you process audio with ZERO LATENCY.
It's perfect for live performance.
Here are the details.
The webinar will be held on June 6, 2020 at 1:30 PM ET.
Space is limited to 500 attendees, so be sure to register ASAP.
Use the form below to register for the webinar.
If you are not able to attend the webinar, sign up anyway and I'll send you a video recording afterward.
After registering, you can expect an email from me one week before the webinar with more details on how to join. I look forward to seeing you at the webinar!